Bollywood dancers for Hire, Modern Bollywood dancers, Kathak dancers, Classical Bollywood dance troupes.
We have Bollywood dancers for hire across the UK available to book for your special occasion, including Asian Weddings, Asian parties, Wedding entrances and Asian themed parties. You can book from a Solo Bollywood dancers to a full
Bollywood dance troupe complete with colourful and vibrant costumes, their performances are normally 2 x 15 or 3 x 10 minute performances with costume change, they also will include props such as veils, ribbons, wings etc. They will leave your
guests astounded and amazed.
Dancing Bollywood Troupe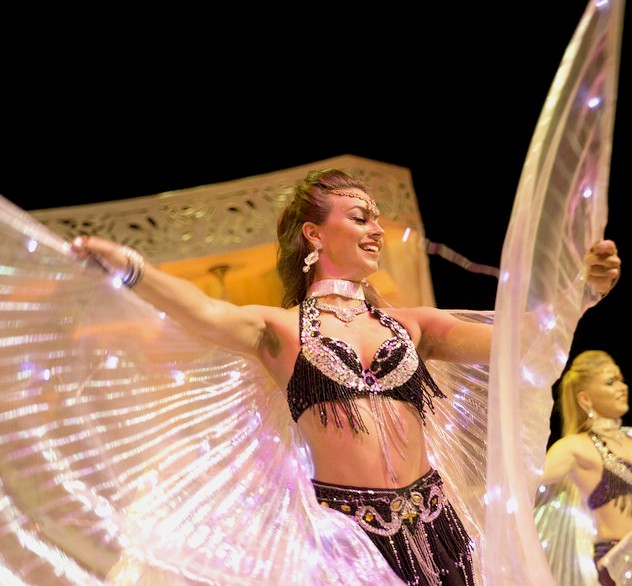 Dancing Bollywood Dancers for hire…
The colour, the atmosphere and the beauty of Bollywood is presented for your pleasure and enjoyment by Dancing Bollywood Dancers a vibrant and glamorous dance group. They have proven to be one of the most successful Bollywood groups in its field with performances at Asian Weddings to Royal Command performances and Concert stage shows.
Their shows are unique and original, choreographed to an exceptionally high standard from the UKs most talented choreographers, adding to that a team of costume designers and top music editors who work hand in hand to produce totally amazing results.
They pride themselves in being one of the UKs most professional and high energy Bollywood dance troupes only using the highest calibre of dancers, which enables them to maintain a very high standard through every performance and have developed an excellent reputation shown through their achievements and client feedback.
Bringing fully choreographed spell binding routines and performances that will enhance any Corporate event, Private party, Asian Wedding, Mehndi, Sangeet or Mela in fact any occasion that you want to make memorable and leave any audience wanting more."
Price From £185.00 per dancer
Area: Nationwide – Internationally
More information Link > Dancing Bollywood Troupe
A-List Dancers & Dance Troupe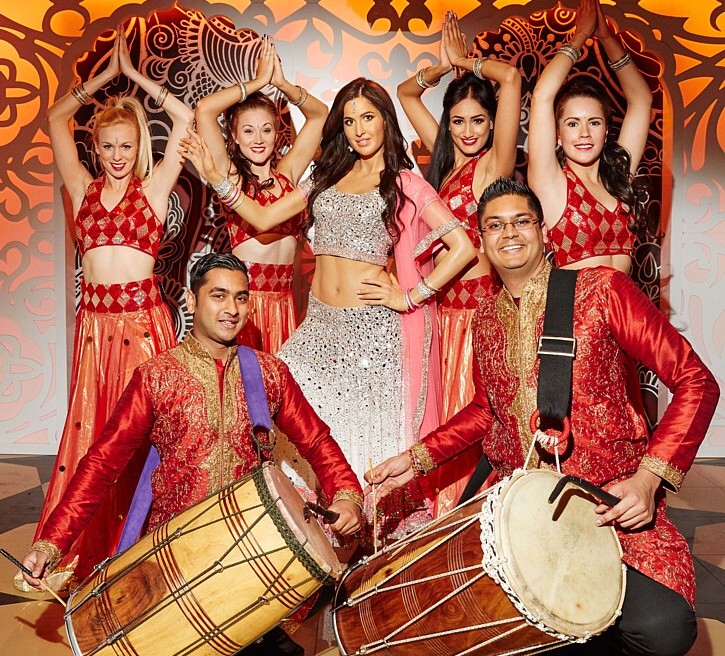 Our A-List Bollywood Dance Troupe perform to fully choreographed upbeat latest Bollywood tracks with professional male and female dancers. The routines can be performed in different sets of 10 or 15 mins each set with a change of costumes in between. At the end of the session the performers encourage audience interaction by simply facilitating and teaching some simple moves to guests.
The performers set the scene of… it could be a Birthday Party, a Variety Show, Competition, a Private Function, a Wedding Theme, Hen party, Mehndi Celebration, Coming of Age, Batmitzvah,
Thread Celebration, Surprise Party, Wedding Anniversary or even shows for Corporate Events, which is enjoyed by everybody) They try to incorporate different styles of dance moves for everyone to enjoy from expressive to modern with Bhangra, Fusion, Contemporary, Classical, and Bollywood being the foundation.
The costumes are worn accordingly to complement each dance style. The Troupe use effective props for added visual effects. The costumes are professionally made by Bollywood designers which are unique only to these Dancers.
Price From £195.00 per dancer
Area: London – Nationwide – Internationally
More information Link > A-List Dancers & Dance Troupe page
Solo Kathak Dancer and Bollywood Classical Dancers
TESTIMONIALS
The dancers were absolutely fantastic. They arrived with
plenty of time to spare and were well organised. The
costumes were amazing and the performances was
energetic, enjoyable and without fault. Thank you and the
dancers for really helping to make our event a very special
night and I look forward to being able to work with you
again in the future.
Paula Waite, Herbert Smith LLP
"There is no other knowledge, no other learning, no other
art, not even yoga or action that is not found in dance."
Natya Sastra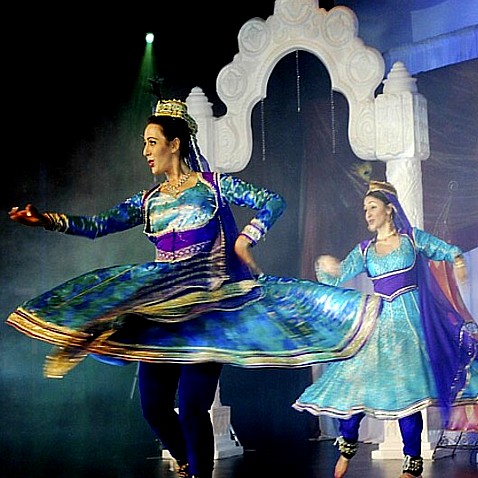 Our solo Kathak dancer performs to classic,
timeless songs with explosive energy, adhering to
the techniques of Indian classical dance.
She has been captivating audiences since 2005,
with her powerful performances. Each of the
dance pieces have been meticulously
choreographed by our solo dancer herself, with
the greatest detail and sensitivity, entertaining
guests with an authentic yet timeless cultural
experience of beauty and magic. The music accompanied to the dance
ranges from soft and mellow to fast and furious. Enhancing one's audio as
well as visual experience. The costumes are lavish, with rich fabrics and
hand embroidered work.
The performance explores various emotions and moods, so the
audience too go on a journey with our solo dancer and her team.
She leads them, goes with them and follows them through various
aspects of the dance. This is not just entertainment, this is art.
A form of art which cannot be described, but only experienced.
Our solo Kathak dancer and Classical Bollywood dance troupe are
available for hire to perform for all kinds of events, for private or corporate
entertainment. Previous clients include HSBC, Vodafone, Ford and many
other reputable companies who choose only the classiest entertainment
for their high profile events.
Price From £450.00
Area: London – Nationwide – Internationally
Solo Dancer includes:
2 x 15 minute Indian dance performances
Costume change in between.
Dance package 1 includes:
3 professional Indian dancers (includes Solo Dancer)
2 x 15 minute Indian dance performances
Costume change in between.
Dance package 2 includes:
5 professional Indian dancers (includes Solo Dancer)
2 x Classical Indian and Bollywood dance performances
Costume change in between.
Dance package 3 includes:
6 professional Indian dancers (includes Solo Dancer)
2 x Classical Indian and Bollywood dance performances
Costume change in between.
FAKE WAITRESSES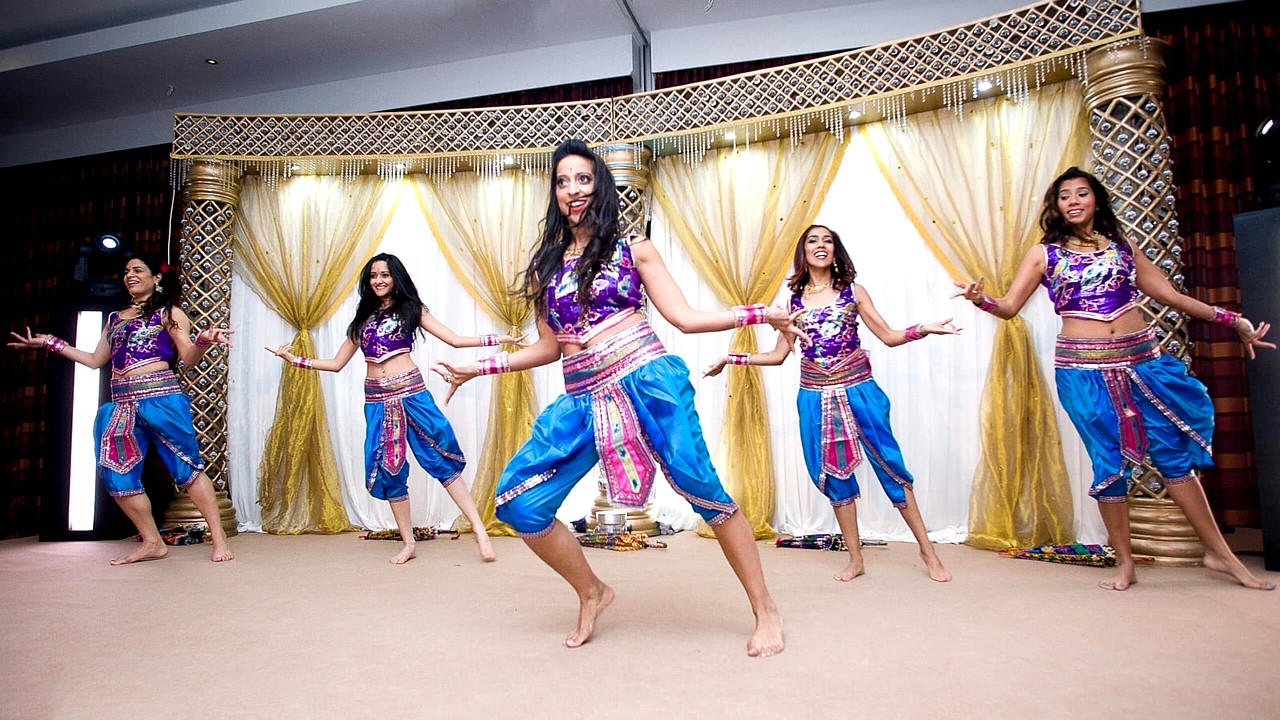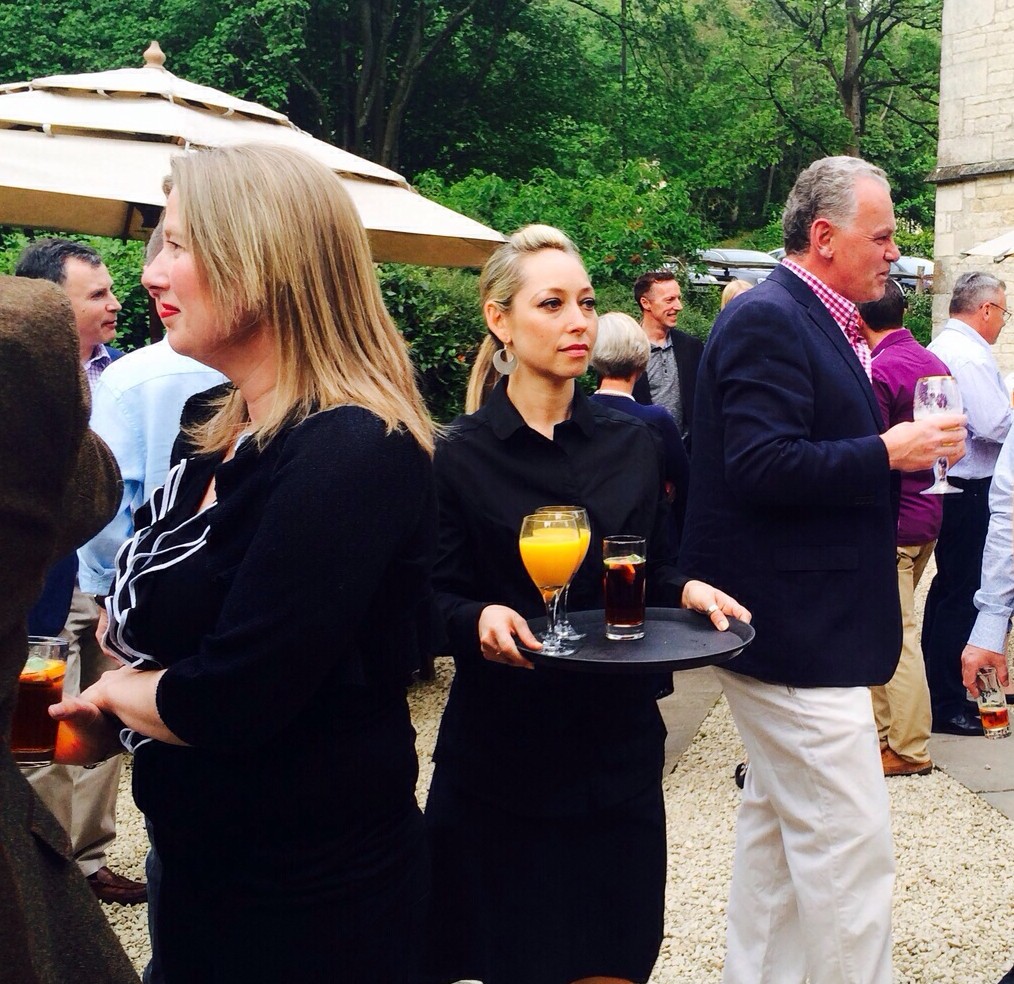 Fake Waitresses for hire
For those of you looking for something different and amazingly spectacular with that big
"WOW" factor to make your event stand out?
These fake Waitresses or Hostesses offer a memorable experience and element of surprise known as 'Fake Bollywood Waitresses' they
will leave your guests astonished and blown away.
Concealing Bollywood costumes under their waitress uniforms, the
dancers will work with your caterers and serve drinks to your guests
while keeping their true identity undercover.
On cue they will create an uproar and commotion drawing everyone's attention, once everyone's attention is on them, SURPRISE, SURPRISE… the waitresses will reveal their true identity, exposing their Bollywood costumes and break into an energetic and explosive Bollywood dance to the amazement and shock of the audience leaving everyone astounded.
Set to popular Bollywood tracks, the dancers will then give another Bollywood performance filled with excitement, fun and of course, spectacular dancing.
Price From £600.00
Area: London – Nationwide
BHANGRA DANCERS FOR HIRE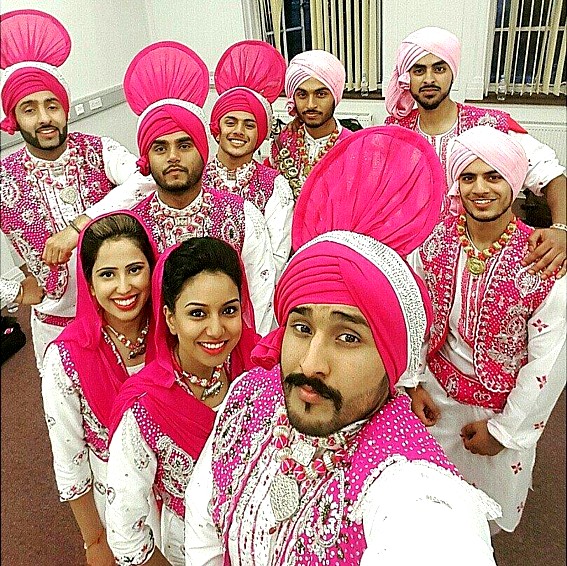 All Male Bhangra dancers for hire or mixed
troupe options with female Giddha dancers
Book our dancers for hire anywhere in the UK and abroad.
Performances are 1 x 20/25 minute set followed by workshop (audience participation) which is
optional.
Various sized packages available
Prices From £750.00
Bollywood Event Company