Bollywood Harpist for hire, Rhianna is ideal for Drinks Receptions and Canapes, Asian Weddings, Hotel Functions and Restaurants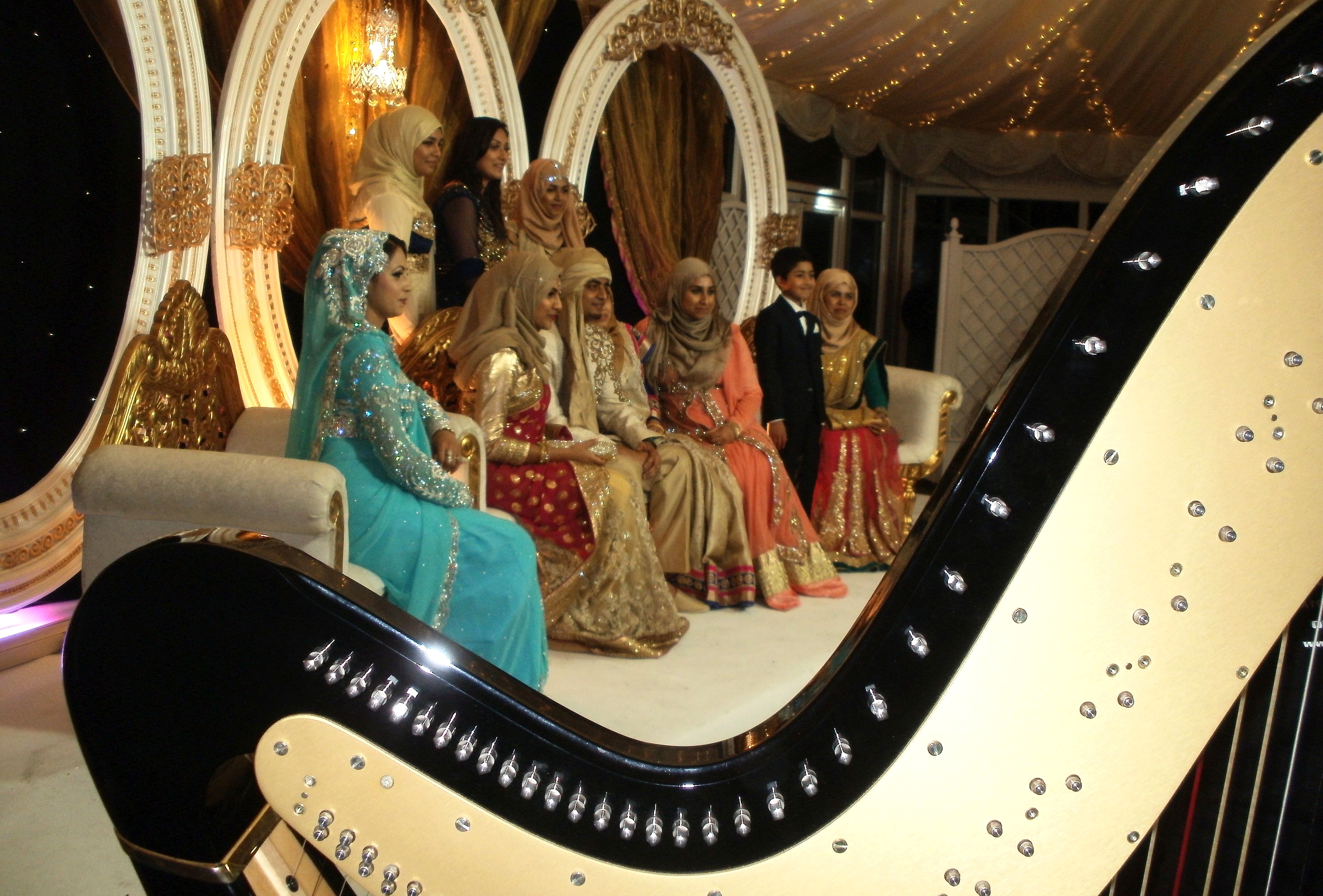 Hire Bollywood Harpist Rhianna for your Asian Wedding or Drinks Reception You can also hire Bollywood Harpist Rhianna for Entrances, Walk ins, Restuarants, Hotels and Private Parties
Bollywood Harpists Rhianna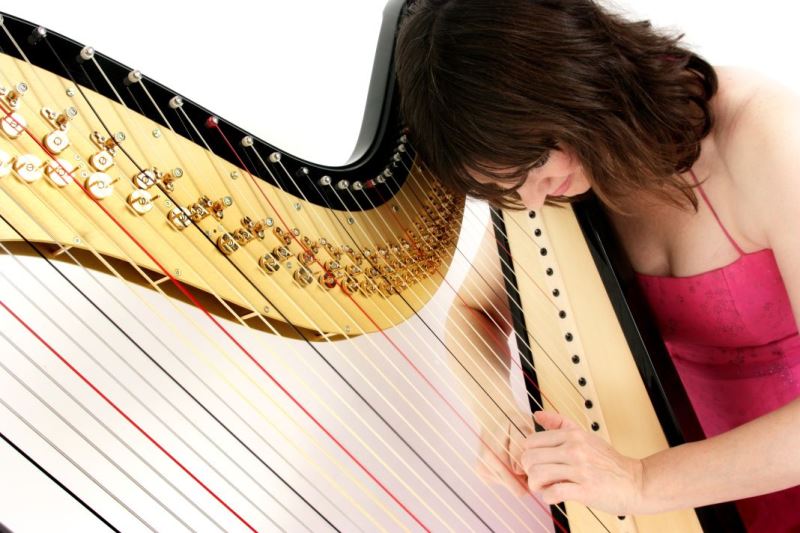 Sample 1 – Fields of Gold

Sample 2 – Rainbow

Sample 3 – Reels Mix

Sample 4 – Roslin

Sample 5 – Sheba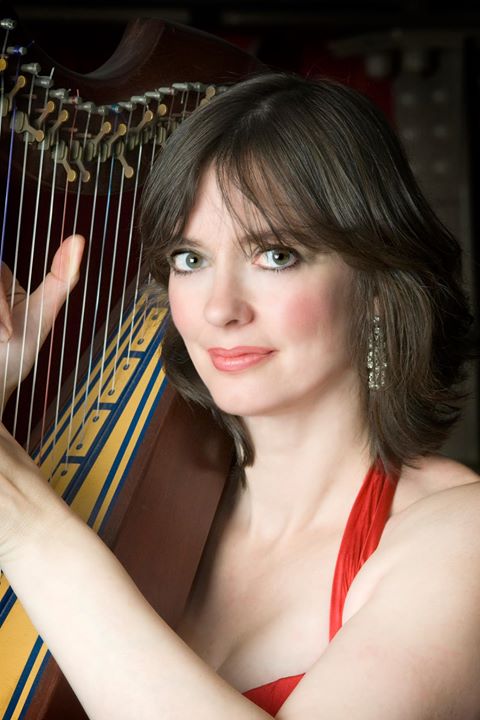 Bollywood Harpist for hire – Rhianna Bollywood Harpist Rhianna is available for Asian Weddings, Drinks Receptions and is happy to perform at Hotels, Restauants and venues throughout the UK. Her beautiful harp looks stunning in the setting of an Asian Wedding and is sure to impress your guests. She is happy to dress to suit the colours and themes of your venue, for Muslim events she can supply modest dress which covers the shoulders and legs. She has played the harp for many Asian Events in
Hotels, Community Halls and Restaurants and can provide wonderful music for your Civil Ceremony, Traditional Ceremony, Engagement Party, Wedding Dinner or other Event.
She can supply several sets of Harp Music, taking breaks where needed and does not charge a great deal more to play during a 30 minute period than to play during a 4 hour period.She is one of the few Harpists with her own high quality amplification that caters for up to 300 guests. She offers a wide repertoire of music in different styles ranging from classical, to modern, to Bollywood and Asian tailored to create the perfect ambience for the particular special occasion.
Price From £300.00 1hr, £400.00 2 hrs, £495.00 3 hrs
Area: North England – Nationwide
Services
Advertised packages include harp music played during the following time periods:
Ceremony Only/ Drinks Only/ Breakfast only- up to 2hours
Ceremony and Drinks- up to 3 hours
Ceremony Drinks and Breakfast- up to 5 Hours
Repertoire
Bollywood / Asian
Tum Hi Ho
Tu Hi Meri Shab Hai
Khabi Khabie
Sun Sahiba Sun
Soni Soni
Chukar Mere Manko
Churaliy
Hai Apna Dil
Jeena Yahan Marna Yahan
Kal Ho Naa Ho
Khabi Kushi Khabi Ghum
Kuch Na Kaho
Kuch Kuch Hotha Hai
Meri Mehbooba
Pehla Nasha
Piyu Bole
Pyar Diwana Hota Hai
Tu Je Dekha To Ye Jaana Sanam
Khabi Khabie
BOLLYWOOD VIOLINISTS FOR HIRE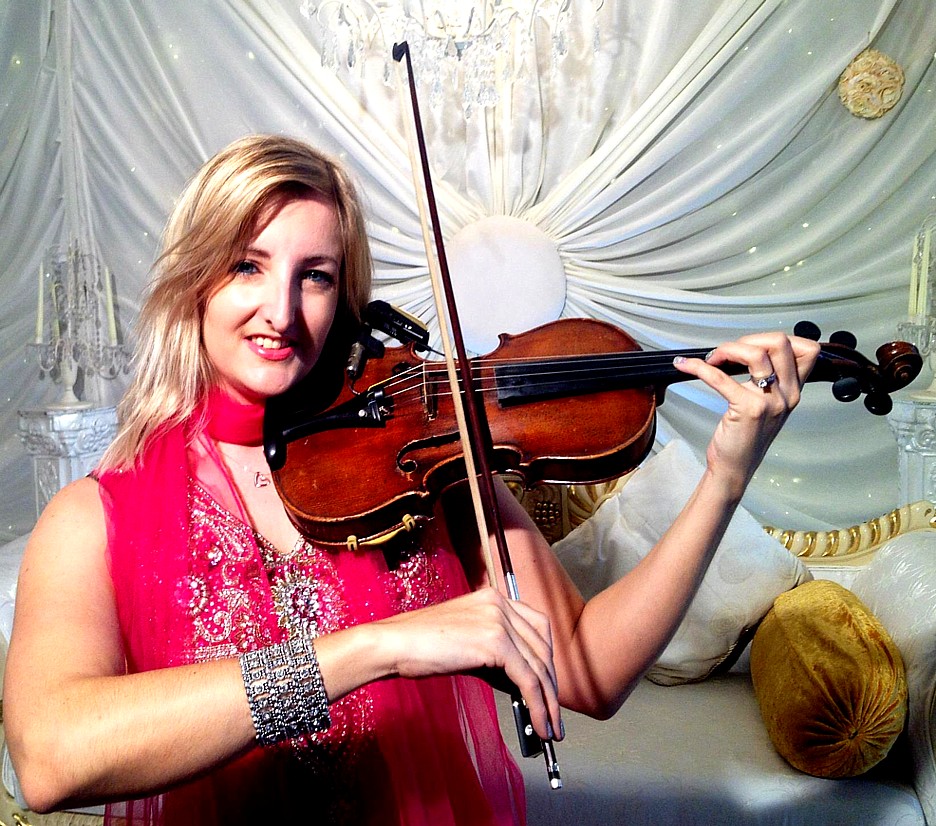 Prices From £350.00
We have a wide range of Bollywood Violinists and Cellists for hire.
Whatever your style of music, be it classical songs, romantic songs or Bollywood songs, our Bollywood Violinists can add a wonderful accompaniment to your special day. Beautifully played violin melodies will add a personal and very memorable touch to your wedding day.
For example: By creating an ideal atmosphere as guests arrive at your wedding reception. During the signing of the register and as photographs are taken. Accompanying the bride or couple as they walk into their wedding venue. By providing a pleasant ambiance during the drinks reception.
More information>>> Bollywood Violinists
BOLLYWOOD EVENT COMPANY