Comedians for a hire
Comedy Stage Hypnotists for parties. A night packed full of fun and laughter is guaranteed for all your guests/audience with our Stand-Up Comedians, Comedy Impressionists, Stage Comedians, After Dinner Speakers, perfect for Weddings, Corporate Events – Comedy Clubs – Cabaret – After Dinner Circuit.
Our Comedians will amaze your guests with fun and laughter for everyone.
Why not really entertain your guests with a unique stage comedy experience ideally for all ages and great entertainment for Weddings, Corporate Events, Company Parties and Private Functions.
Would you like your guests to remember your wedding or special occasion above every other one?
Would you like to see you guests rolling on the floor with laughter?
Full on quality entertainment for your guests during that "lull" when you have just fed them
Our Stand up Comedians, Comedy Impressionists, Bollywood Comedian, and Comedy Stage Hypnotists can perform as a set show or before a band/disco set up or during the wedding band/disco interval.
COMEDY IMPRESSIONIST FOR HIRE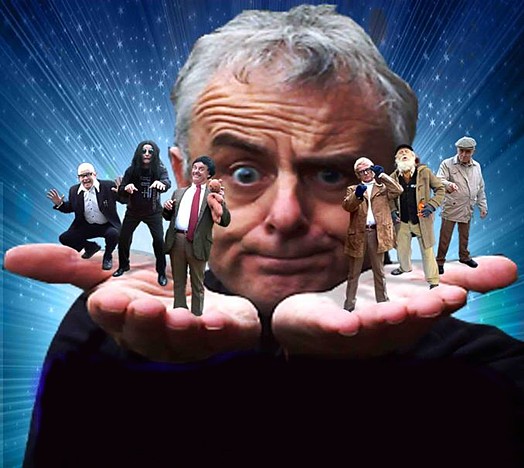 Comedy Impressionist for hire. Who is he… Del Boy, Uncle Albert, Ozzy Osborne, Victor Meldrew, Ali G, Mr Bean? You decide!
He is an amazing and zany stand-up Comedy impressionist, combining stand-up comedy with impressions of famous people. His celebrity voices coupled with his originality, unique wacky sense of humour & fresh topical material ensures that his act is much in demand
"amazing and amusing, once seen…never forgotten"
He will entertain your guests with comedy and laughter involving guests and audiences alike and above all make your special occasion a memorable one.
He has the ability to identify and target individuals without making them feel uncomfortable. His Look-alike and Sound-alike acts include Del Boy, Uncle Albert, Ozzy Osborne, Victor Meldrew, Ali G, Mr Bean, Graham Norton and many more.
His comedy act is so flexible and engaging that he can move freely amongst guests at their tables after or during dinner or at drink receptions as well as corporate events, weddings, private parties.
Price From £550.00
Areas Covered South East – Nationwide
Testimonials
"He was fantastic! His mingling with the crowd in full costume for each character was brilliant. He finished his performance with stand up comedy that bought the house down. I recommend him for any social gathering he exceeded our expectations and our standards are high. Thanks again to you and your agency for making everything smooth and easy Great evening great act will book and recommend him to anyone Thank you".
Steve and Donata
I thought you were outstanding Thursday night!
A fabulous Compere, and your act was bloody amazing!!!
I'm sure you have been told this many times, but you really are Top Class!!! You made my night!
So I just wanted to thank you….you really raised the roof!!!!
Mary
BOLLYWOOD COMEDIAN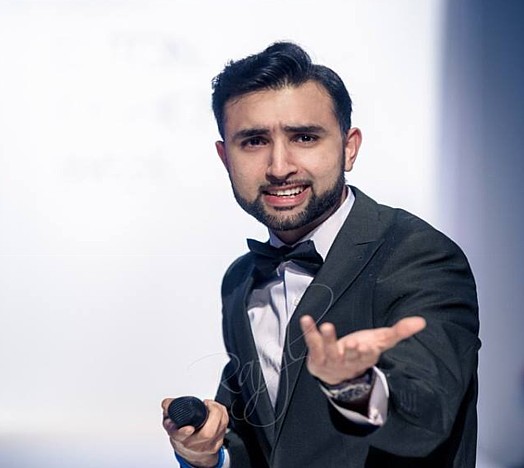 Bollywood Comedian for hire
This Asian Bollywood Comedian is available for Asian Weddings, Corporate Events and Private Parties. He also performs as an Asian wedding host.
Known for his unique approach, he is a host and a stand-up comedian combined who specialises in Asian Weddings, Indian events, Pakistani functions and Bollywood parties.
He performs in 5 languages and is suitable for audience of all ages and cultures also keeps it clean for family audience and is very well known for his Bollywood comedy.
His experiences as an Asian Stand up Comedian adds a touch of humour to his presenting style. Indeed, it is his quick whit and stage presence that keep the crowd buzzing and hungry for more. He has a completely different approach to comedy, mixing culture with humour to create something really special. Many can relate to his work , no matter what age, race or gender. As a natural performer alongside Pakistani Punjabi & Gujarati events he offers expertise in English events too.
His performance is normally for 45 minutes as a Bollywood Comedian but also has a great talent for hosting your event too.
He can offer the following options…
Asian/Bollywood Comedian
30-45 minutes
He is one of the funniest Asian comedian in the UK. Available to perform at both private and corporate events. He has a rare ability to connect with his audience that makes him a likeable character. He performs in 4 languages and all jokes are family friendly.
Price From £ 550.00 – For £200.00 extra based on distance we can offer clients the following options as well
Master of Ceremonies/Comedian
For the entire event –
He is also available to hire as a Master of ceremonies or comedy event host., Ideal for weddings where he can also work as a toastmaster. Whilst hosting he will also perform comedy and keep the guests entertained throughout. He is always well dressed and eloquently spoken. He can show the guests to seats, make announcements and more. Overall he will make sure everyone is having a good time
Areas Covered Nationwide
Testimonials
I just wanted to say that your comedian was great at entertaining my guests that evening. He made every single one of my guests laugh and I would recommend him to everyone if they're looking for different entertainment or evening hosting their event.
Thank you to all who were involved for making my wedding special.
Kind Regards
Ismerha
Your Comedian entered the event at the right time at a satisfactory manner. His acting skills were very engaging. It was nicely put together and he had the right tone, language and speed. He made some great jokes with all the audience. I hope to see him again in future events.
Sabbaht Masood
CELEBRITY CLOSE-UP MAGICIAN, PICK POCKET & HYPNOTIST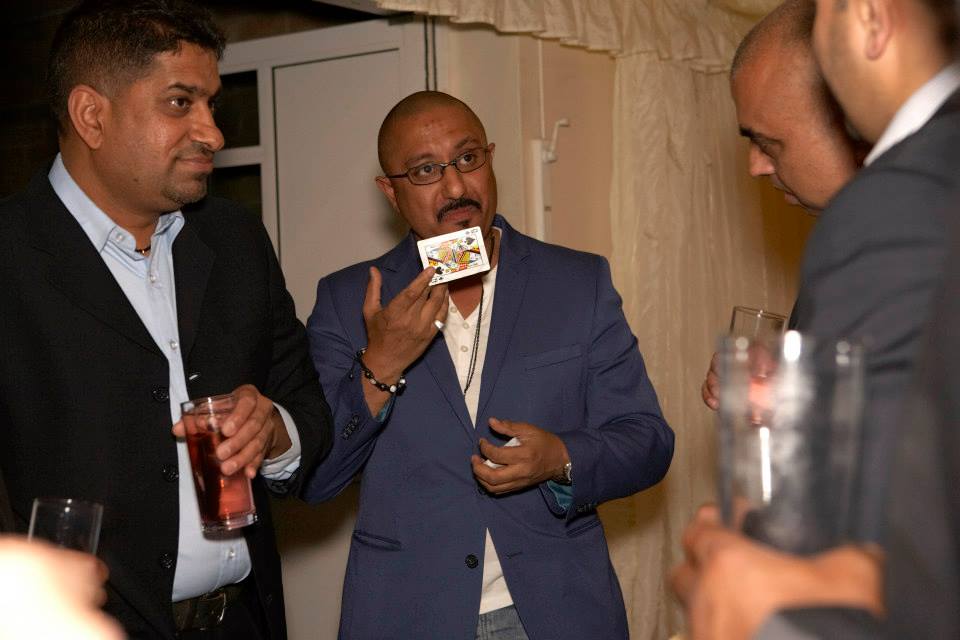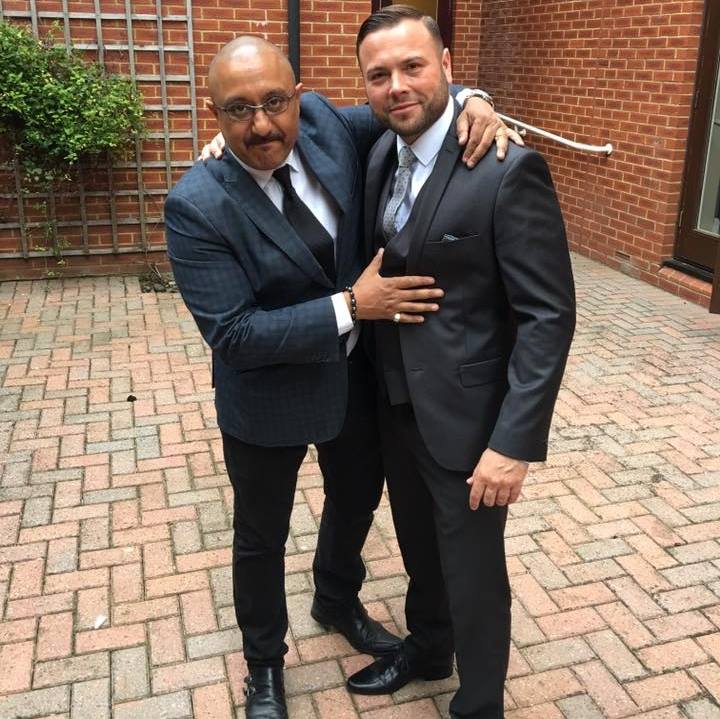 Celebrity Close-up Magician, Pickpocket and Hypnotist.
This is a professional close-up magician, pickpocket and hypnotist.
This celebrity magician has performed his talented skills with close-up magic, hypnotism and pickpocket trickery to an array of people across three different continents for over 45 nationalities. He is well-respected not only as a performer in the magic community, but also as a teacher and creator of magic. Words really can't describe his astounding magical performance, it is just one of those things you need to see to believe with your own eyes.
CONVERSATIONAL HYPNOTISM
What is Conversational Hypnosis? This is a question that can only be described as a display of influence and unconscious control that can be applied in any setting and be accomplished in a few seconds to a couple of minutes during the hypnotist's walk around performance.
His Magic has developed this astonishingly impressive talent to the point where he can direct a person's perception of reality by locking their mind around his proposals. He has curved his talent not to fall out of the confines of his professional integrity and is only ever used for the intention of fun, entertainment and laughter.
PICKPOCKET TRICKERY
Pickpocketing is a form of pilfering which is in fact illegal, but when performed for entertainment purposes with full ethical integrity, can be one of the most amazing things to watch, and even fall victim to. Pick pocketing requires a considerable amount of dexterity and the ability to misdirect, which his Magic is able do all too well. His Magic combines the art of hand magic with "dipping" the art of pickpocketing.
As one of a handful of professional entertainment pickpockets in this country, his extraordinary skills add a great amount of value to an already award winning performance.
You can only watch in admiration as you see your guests bewildered whist he works his Magic amongst these unsuspecting people, introducing himself as he slowly but surely removes their phones, wallets, watches and more!
Price From £550.00
Areas Covered  South East – Nationwide
Click here for more Magicians, Hypnotists and Pickpockets
For more Bollywood entertainment, try our sister site >>>