Country & Western band for Hire, Country & Western singers, Line Dancing bands, Barn Dance bands and Hoedown bands. We have Country and Western bands across the UK available for hire for your Wild West event or Line Dance Party. Ideal for Wild West themed parties, Country & Western nights and Barn Dance functions. All of which have vast repertoires including some good ole "Yee Hah" sing-along music and much more! .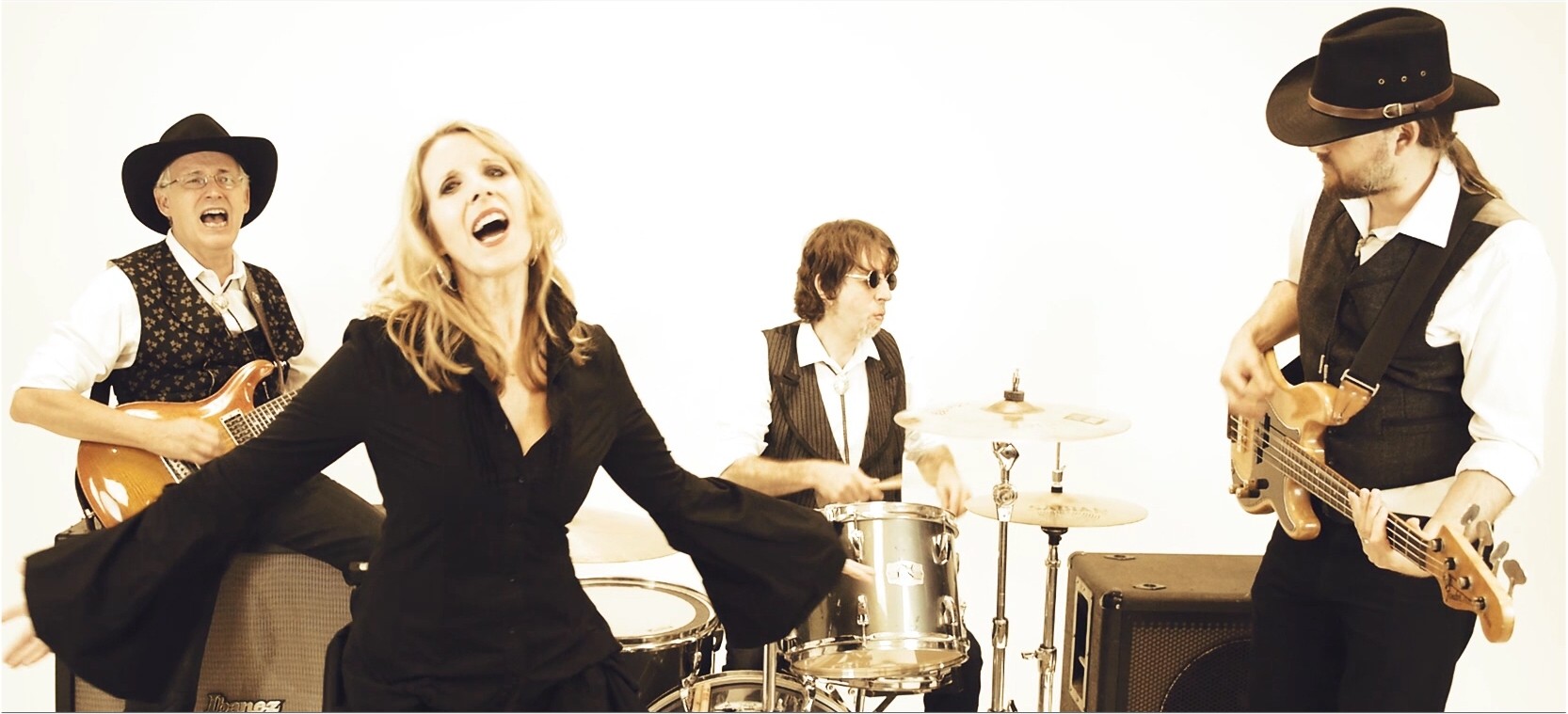 Hire a Country and Western singer or live band for your Wild West themed party, Wedding Reception or why not try our Line Dancers and Country girls to dance alongside them.
Country & Western Line Dance Band with Caller
Goodbye Yesterday (duo)

Jambalaya

I wish it would rain

Medley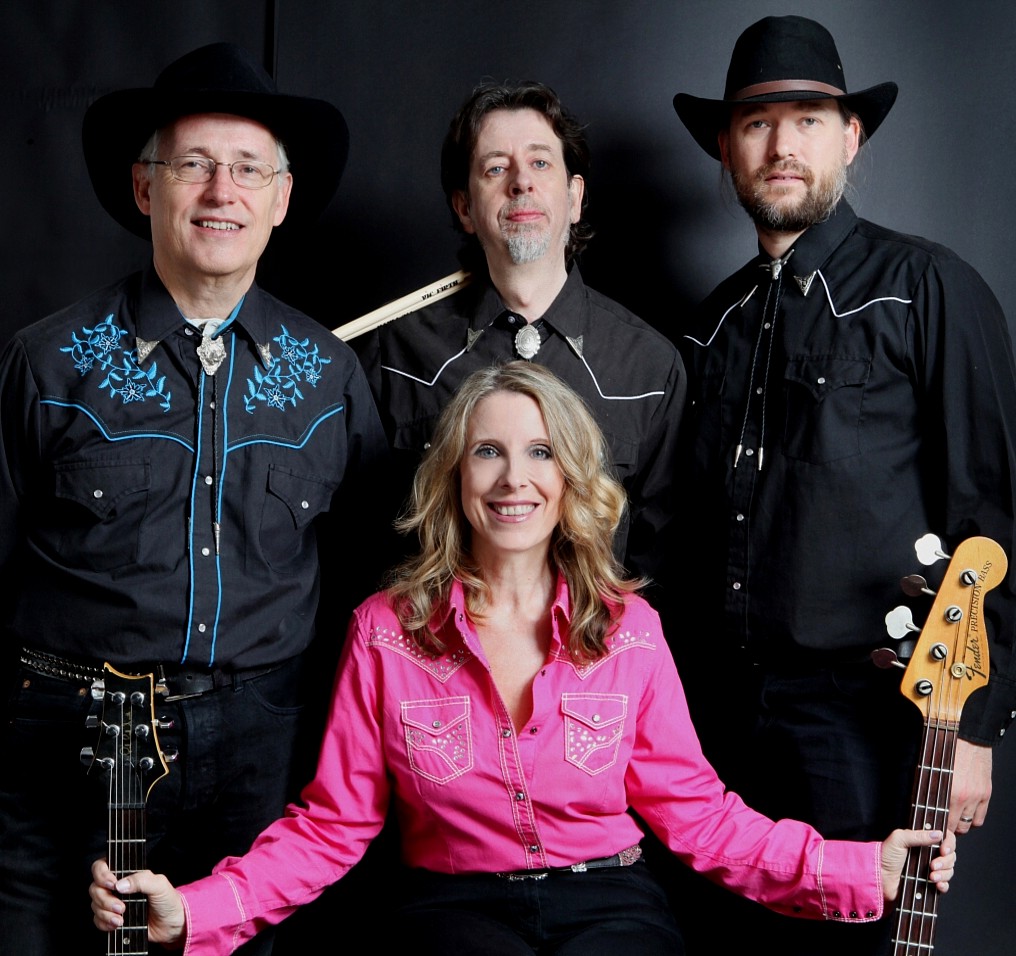 Grab your Stetsons and prepare yourself for some good ole "Yeehah" sing-alongs and some fabulous Line Dancing This Country & Western Line Dance and Hoedown band offers a combination of rocky and more traditional country music to get your feet tapping. They have a repertoire of
well known Country, New Country and Country Rock songs. This Hoedown Band is one of the few bands in the country that can supply a full country hoedown and line dance experience. They have many years experience in providing music for a wide range of corporate events and private functions, weddings parties and charity events.
They have a flexible line-up with a 4 piece party/concert band, or for larger events, a 5/6 piece band for a 'full on' dance
experience.
Price From £850.00
Area: South East – Nationwide
Band Formats
4 Piece – Party Band
This is the most popular format of the band consisting of a singer/caller, guitarist/singer, bass guitar and drums. For clients looking for a bigger line-up they can offer any combination of fiddle, piano and banjo. If budget is no object, they've been working with world renowned pedal steel guitarist BJ Cole (subject to availability).
The songs are up-beat country rock which appeals to a wider audience, with many sing-a-long favourites in their repertoire. Their female singer has a repertoire of line and barn dances which are ideal for audiences who've never had the opportunity to take part in this highly enjoyable form of social dance. Her bubbly personality and her technique of demonstrating the
dances from the dance floor means that everyone wants to get involved in the fun.
5 Piece – Barn Dance Band
Clients looking for a more traditional barn dance with a few line dances and songs thrown in, then we can supply a five piece band including a caller/singer, fiddle, guitarist/vocalist, bass guitar and kit drums for a more dance orientated event.
The band's sound combines the accessibility of traditional dance music with the power of roots rock music. The band line-up features some of the top players on the British social dance scene (hoedown, barn dance and ceilidh) who regularly play at festivals all over the UK, and indeed the world.
For larger corporate or wedding events we can add an additional fully qualified dance instructor to call the dances. We can supply one of the top callers/instructors in the country and is guaranteed to get everyone on the dance floor having fun. This line-up is ideal for corporate fun days, team building events and so on.
All versions of the band are fully self-contained, all you need to provide is a space for them to play and at least two safe 13 amp power sockets. The band is also fully insured and the equipment has regular PAT safety checks.
Testimonials
"A huge, huge thanks for such a fantastic performance from you and your band. The feedback has been amazing!!! Thank you!"
Anita and Steve (joint 50th birthday party)
"I just want to say a BIG thank you for last Saturday. Dunstable Live was a huge success and that was in part due to your band. We had over
1000 people attend which as the weather was so horrendous was a surprise. But everyone left with smiles on their faces .
Dunstable Town Council – Events
"Your singer and the band were a pleasure to work with. They were so professional and made me feel like I could trust them to deliver the event successfully in the run up to the event and they certainly did not let me down! The feedback from the clients were very complimentary
for the band also!"
Lloyds Bank
"Just to say a massive thank you for making my birthday party so amazing on Saturday. You guys were absolutely bril liant, and so many people commented on how much they enjoyed the music and dancing. You got a perfect balance between getting people on their fe et but also letting them chat, so thank you very much for gauging it so well.
Thank you so, so much – it really was a fantastic night which everyone will remember."
Amy Brookbanks
"Thank you all so much for a brilliant night at Coleen Nolan`s Wild West Ball – you were amazing"
Sara's Hope Foundation
"The Band kicked off our annual festival and we couldn't have asked for a more appropriate package. Tunes you'll know and dance moves you'll never forget. Just brilliant.
Kettering Beer & Music Festival
"Just wanted to thank you and the band for making our Hoedown so good! Music and dancing were awesome."
Jane Uphill (Charity Hoedown)
"Just a quick email from myself and the rest of the team to thank you very much for Saturday Night, our event was a huge success and you really helped to keep the place swinging, it was fantastic."
CEO of Gray-Dawes Travel & Expense Management
"You were just brilliant. Amazing. Everyone is buzzing – everyone is on a high. Your caller is just the best. You are all just – brilliant"
Birthday Party at the Shepherd Neame Brewery in Faversham.
"Incredible. You guys worked so hard. Just awesome."
Great British Pub Awards (Park Lane Hiltorn, London)
Previous Clients Include…
– Snowdrop Trust / Blues on the Farm
– Dunstable Live Country Music Festival
– Beaver Lodge – Mountain Cabin & Dance Saloon
– Lee on the Solent Cumminty Association
– Coworth Park Hotel (Ascot)
– Lloyds Bank (Maximillion)
– Waitrose Ltd
– Forest Prep School
– Graze.com
– Nationwide Building Society
– Three (mobile network)
– Kettering Beer Festival
– Old Gaffer's Festival (Isle of Wight)
– Gray-Dawes Travel & Expense Management
– NHS Services Management
– Sara's Hope Foundation
– Europe Arab Bank plc
– Carbon Trust
– Birdseye
– Vets Now
– Herbalife
– Sega Games
– Molly Maid
– Epson Racecourse
– Elephant & Nun Festival
– GuilFest
– Salisbury Live Festival
– Cheltenham Festival
– Bloxham Festival
– The Sands (Gainsborough)
– Regent Leisure Park, Morecombe
– Internatioan Tennis Federation
– Molly Maid (Francise Support)
– British American Tobacco
Country & Western and Wild West Themed Parties
– O2 (HR)
– Burnham Beeches Hotel
– Birds Eye Iglo Ltd
– Guilfest
– Garrison Officers' Mess, Aldershot
– Unilever
– Avon Cosmetics (Francise support
– Honourable Artillery Club (London)
– UEA School of Medicine
– ATAC
– Radley College, Oxford
– University of Surrey (Freshers' Event)
– Harting Ltd
– Abingdon United RFC
– Central Bedfordshire Council
– Hitec Laboritories Ltd
– Calcot Manor Hotel
Plus various military bases, weddings, charity and party clients…
Country & Western and Wild West Themed Parties
For more Country & Western and Wild West
Themed Party entertainment, try our sister site
>>> www.thememyparty.co.uk