Line Dancers for hire Our Line Dancers come with Line Dance Callers, they're based in the UK and travel nationwide.
Line dancing is a choreographed dance with repeated step sequences in which a group of people dance in one or more lines or rows, all facing either each other or in the same direction, and performing the steps at the same time.
LINE DANCERS & SHOOTER GIRLS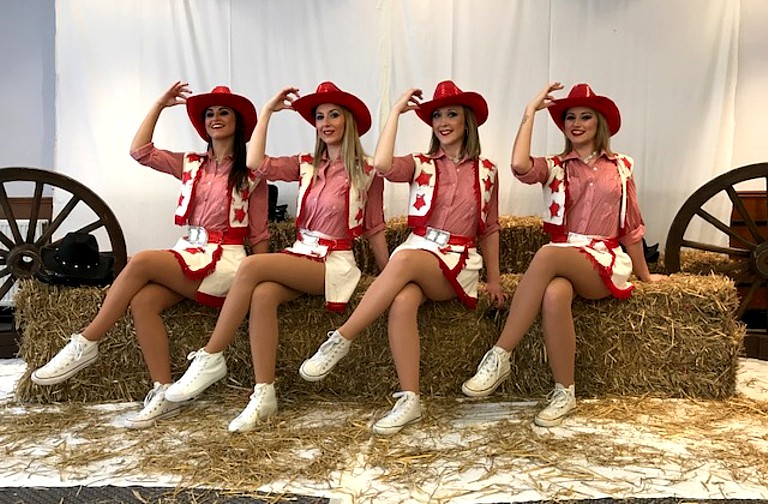 Grab your partner…. Fun doesn't come more exciting than this… for those who are unsure our line dancers give your guests a quick lesson to encourage more dancers on the floor…
Professionally trained dancers perform original production routines in many eye-catching costumes to a Country & Western theme.
Line Dancers are ideal for Wild West theme parties : Line Dancing Events : Corporate Events : Private parties
Usual line-up is Line Dancers plus Line Dance Caller including instruction and audience participation
A line dance is choreographed dance with a repeated sequence of steps in which a group of people dance in one or more lines or rows without regard for the gender of the individuals, all facing the same direction, and executing the steps at the same time.
We also offer our Line Dancers as Shooter Girls.
Once the girls have shown your guests to their tables, they can perform their fully choreographed line dance routines.
Additionally the line dancers are able to back Country and Western singers and bands, Elvis tribute performers or Rat Pack/Swing singers throughout their performances with costume changes throughout if required. If you have a more unusual event requiring a more bespoke theme of outfits and choreography, please feel free to contact us for further information.
Price From £230.00 per Line Dancer, £350.00 per Caller
Areas Covered Midlands – Nationwide and Internationally
Las Vegas Showgirls – More Information
THEME MY PARTY – THEMED PARTY SPECIALISTS

For more Wild West entertainment, try our sister site >>>
www.thememyparty.co.uk