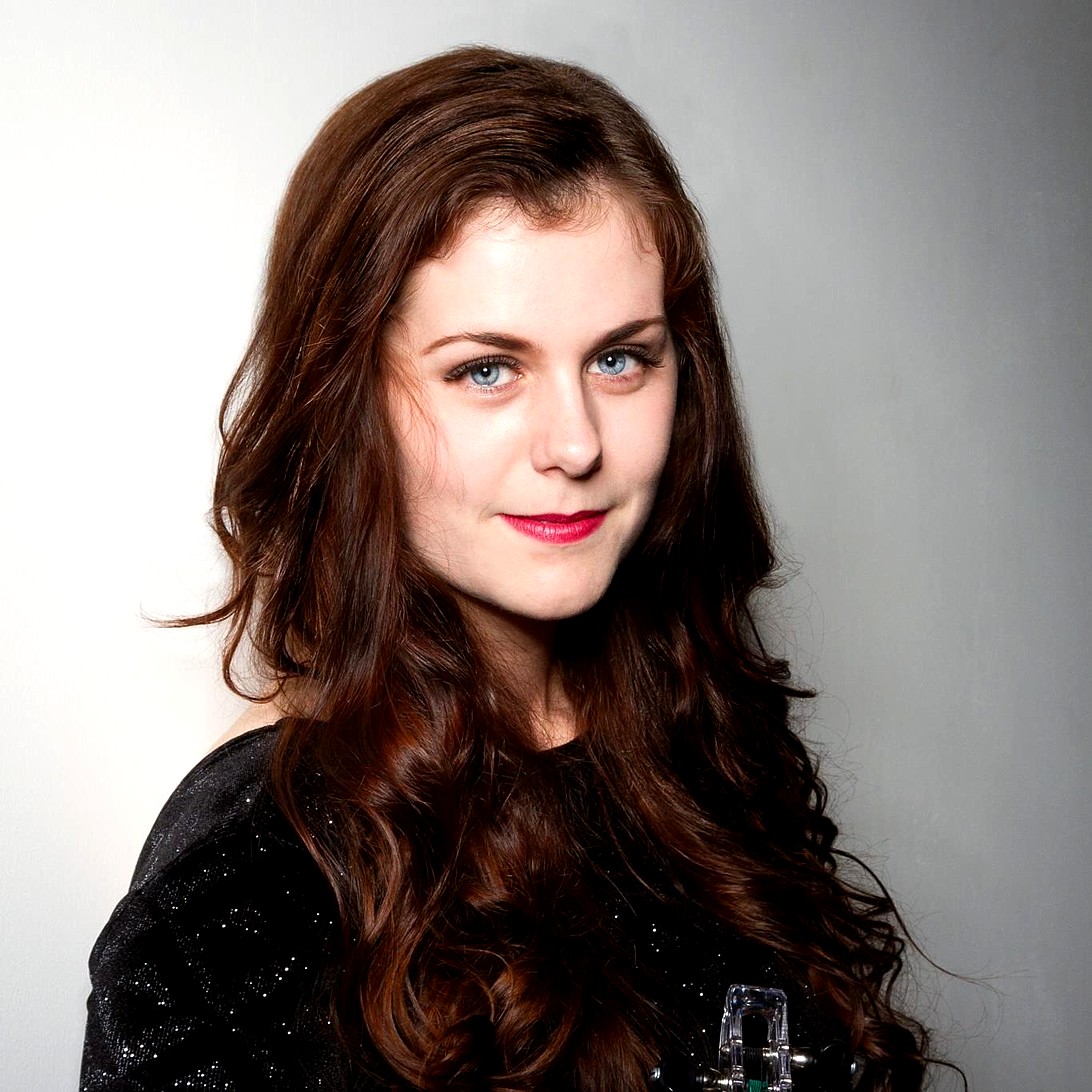 Violinist for hire – This is extremely versatile female violinist and enjoys playing a mixture of popular, classical,
and contemporary music, Bollywood. This Violinist for hire is available for weddings, parties, corporate events and session work. She studied her undergraduate degree in classical violin at Leeds College of Music and also stayed on to study for her Masters after being awarded a fully funded scholarship from the college. Alongside her studies she has entertained audiences across the UK regularly performing with the STV String Quartet.
Most recently she performed at the Royal Festival Hall in London alongside Marc Almond, lead singer of the eighties hit, Tainted Love. In the past she has also performed at the Royal Albert Hall, Birmingham Symphony Hall and a variety of theatres across France and Belgium. As a soloist she enjoys performing more contemporary music and recently performed Jacob TV's 'Grab It' for one of her postgraduate recitals in which she received a distinction. She performs on a Ted Brewer clear Vivo electric violin complete with LED lighting and also with her newly made acoustic violin by luthier Roderick Ward.
Price From £380.00
Area: Nationwide
She is available as an Electric violinist, Violin Duo, Violin and Cello Duo or the full String Quartet for weddings, drinks and canape receptions, corporate events and other events across the whole of the UK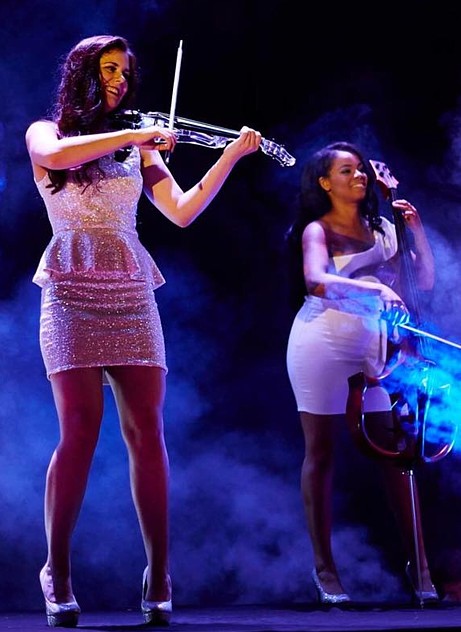 Repertoire
Just a selection of some of the pieces performed
Pop/Mixed
1. Adele – Skyfall
2. Adele – Make You Feel My Love
3. Adele – Someone Like You
4. Adele – Rolling In The Deep
5. Adele – Hello
6. Adele – When We Were Young
7. David Guetta – Titanium
8. John Legend – All of Me
9. Israel Kamakawo'ole – Over The Rainbow/What A Wonderful World
10. Gary Barlow – Sing
11. Ella Henderson – Rule The World
12. Ella Henderson – Believe
13. Christina Perri – A Thousand Years
14. Sam Smith – Stay With Me
15. Sam Smith – Not The Only One
16. Rhianna – We Found Love
17. Rhianna – Stay
18. Train – Hey, Soul Sister
19. Amy Winehouse – Valerie
20. Ed Sheeran – Thinking Out Loud
21. Ed Sheeran – Shape Of You
22. Bruno Mars – Marry You
23. Bruno Mars – Grenade
24. Bruno Mars – Just The Way You Are
25. Elton John – Your Song
26. Elton John – Can You Feel The Love Tonight
27. Beatles – Yesterday
28. Beatles – Eleanor Rigby
29. Beatles – All You Need Is Love
30. Beatles – Hey Jude
31. James Blunt – Bonfire Heart
32. James Blunt – You're Beautiful
33. James Blunt – Goodbye My Lover
34. Katy Perry – Firework
35. Katy Perry – Roar
36. Katy Perry – Hot N Cold
37. Glen Hansard – Falling Slowly
38. Madonna – Like A Prayer
39. Sia – Cheap Thrills
40. Guns 'n' Roses – Sweet Child Of Mine
41. The Killers – Mr. Brightside
42. The Killers – Human
43. Keane – Somewhere Only We Know
44. Robbie Williams – Angels
45. Robbie Williams – Something Stupid
46. The Righteous Brothers – Unchained Melody
47. The Fray – How To Save A
48. Coldplay – Yellow
49. Coldplay – Clock
50. Coldplay – Fix You
51. Coldplay – Viva La Vida
52. Coldplay – Paradise
53. Journey – Don't Stop Believing
54. Muse – Starlight
55. Verve – Bittersweet Symphony
56. Red Hot Chilli Peppers – Hard To Concentrate
57. One Republic – Counting Stars
58. Seal – Kiss From a Rose
59. Phil Collins – A Groovy Kind Of Love
60. Elvis Presley – I Can't Help Falling In Love With You
61. Oasis – Songbird
62. Michael Buble – Haven't Met You Yet
63. Michael Buble – It's A Beautiful Day
64. Yiruma – River Flows In You
65. Plain White T's – Hey There Delilah
66. Taylor Swift – Love Story
67. Maroon 5 – She Will Be Loved
68. Twilight – Bella's Lullaby
69. Snow Patrol – Chasing Cars
70. Queen – Somebody To Love
71. Queen – Don't Stop Me Now
72. Clean Bandit – Rockabye
73. Frank Sinatra – Come Fly With Me
74. Frank Sinatra – Fly Me To The Moon
75. Leona Lewis – Run
76. Bill Withers – Lean On Me
77. Whitney Houston – I Will Always Love You
78. Beyonce – Halo
79. Kings Of Leon – Use Somebody
80. U2 – With Or Without You
81. Mancini – Moon River
82. Pharrell Williams – Happy
83. Anna Kendrick – Cups
Bollywood
Panjabi MC- Morni
Tum Hi Ho – Arjjit Singh
Kal Ho Na Ho – Heartbeat – Beautiful Romantic piece
Mohabbatein Love themes
Heer – Jab takk Hai Jaan 2012
Humko Humise Chura Lo – Mohabbatein
Suraj Hua Maddham
Kuch Kuch hota Hai – ajay Sinha and Amar – Somu Seal
Pehli Nazar Mein Rishi Rich
PeeLoon – Rajesh Thaker
Indian Princess – Romantic
Tera Hi Bas Hona Chaahoon – Najam Sheeraz and Jo Jo
Bollywood funk – show piece
Teri Ore
Teri Meri from The Bodyguard
Jai Ho
Bollywood – Shawn Lee Orchestra
It can only be love Streets of Bollywood
Jeeta Hoon Jiske Liye – Alka Yagnik and Kumar Sanu
Dheere Dheere – Alisha Chinai
Kahaani – Vidya Balan
Moko Kahaan – Bina and Pranav
Mitwa – Naveen Kumar – Love themes
Latika Theme – Slumdog
The love Legend theme
Do Pal – By My good friend singer Najam Sheeraz
Ore Piya Rahat Fateh Ali Khan
Aap Ki Khata
Silsile Mulaqton
Didi
Hadi Bakai
Karthik
Raza Theme
Fais Moi
Bebe theme
Chalte chalet
Ehsan Tera Hogan – Bollywood Sensation
Bombay Chill Out – Paris Bollywood
Chura Ke Dil Mera -Alka Yagnik & Kumar Sanu Love songs
Atif – Lamhe
Woh Humse Khafa Hain – Udit Narayan
Tujhe Dekha Tu Ye Jana Sanam
Chura Liya Hai Tumne – Romantic love song
Bollywood Medley – Medley produced in studio including some of the
most popular pieces Surj Hua Maddham-Teri Ore- Teri Meri – Theme
from Mohabbatein
(Kal Ho na Ho) – Humok Humise – Bollywood (Shawn Lee
Orhcestra) – Najam Sheeraz (a good friend) – Tera Hi Bas Hona
Chaahoon from Movie Haunted – Mitwa (Naveen Kumar). Mundian
To Bach Ke- when performing with Dhol Players