Cheerleaders for Hire, we provide professional American Cheerleaders for events based in the UK including Cheerleaders for Tournament matches and promotions. We specialise in cheerleading show productions in the UK and abroad. All of these cheerleaders are professional cheerleading dancers of the highest calibre.
UK based Cheerleaders for hire, Pom Pom Girls for performances throughout the UK and abroad, perfect for your sporting event at tournament intervals or American themed events and parties. Cheerleading dancers performing high flying stunts. These Cheerleaders are handpicked for their dance skills, showmanship, glamour and amazing stunt ability.
CHEERLEADERS – LONDON – NATIONWIDE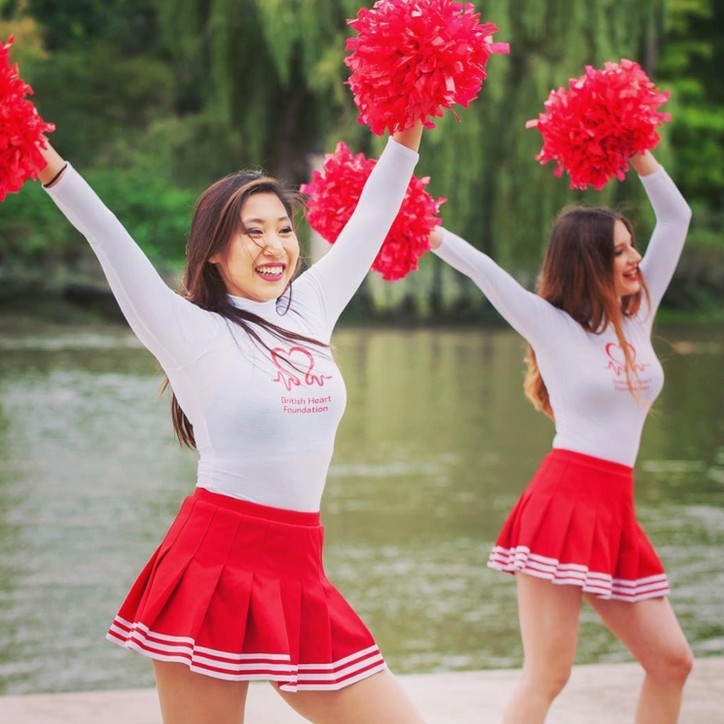 Cheerleaders for events, based in the UK!
Book now for your special event including opening ceremonies for rugby matches, football tournaments, American themed events, wedding receptions, corporate events, promotions, exhibitions and street parties. These Cheerleaders offer bespoke Cheer leading performances such as gymnastics and acrobatics, sideline cheering, amazing stunts, flips and tumble overs all complete with Pompoms and dazzling cheerleader American style costumes!
Price From £ POA
Area: London – Nationwide
CHEERLEADERS – NATIONWIDE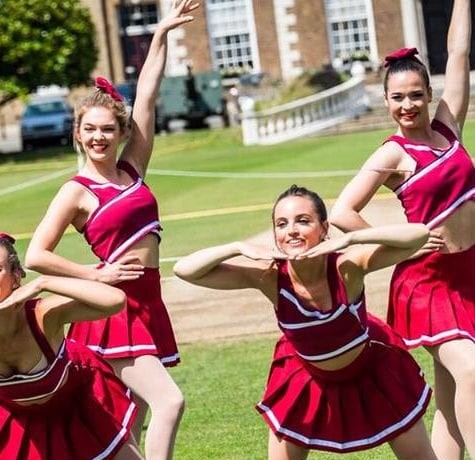 All American Cheerleaders for events, based in the UK
All American Cheerleaders based in the UK available for hire
These Cheerleaders are happy to perform freestyle, stunts, gymnastics, acrobatics, flips and tumbling, backward flips, their choreography is spectacular and can tailor their American Cheerleading costumes and Pom Poms to suit your needs.
These Cheerleaders offer bespoke Cheerleading performances and can perform at Rugby and football stadiums, weddings, private parties, street entertainment, corporate events and promotions
Price From £ POA
Area: Nationwide
GALLERY