Bicycle Simulators for Hire – Bicycle Simulators, Bike Simulator Games. Our Virtual Reality Cycling Simulators offers an incredibly realistic Cycling experience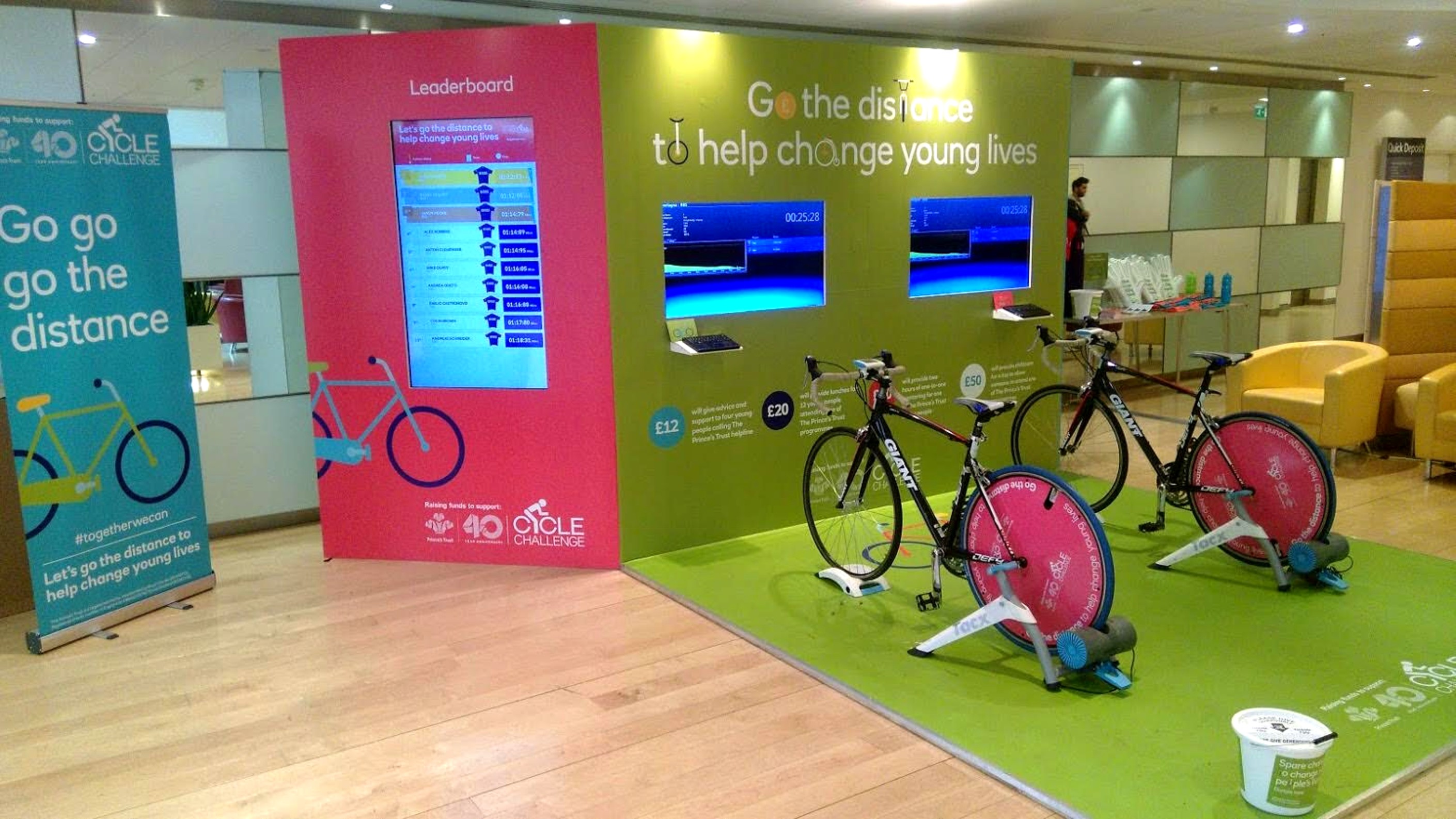 Our daily hire rates include: Fully trained staff, £5m public liability insurance and recognised test certification.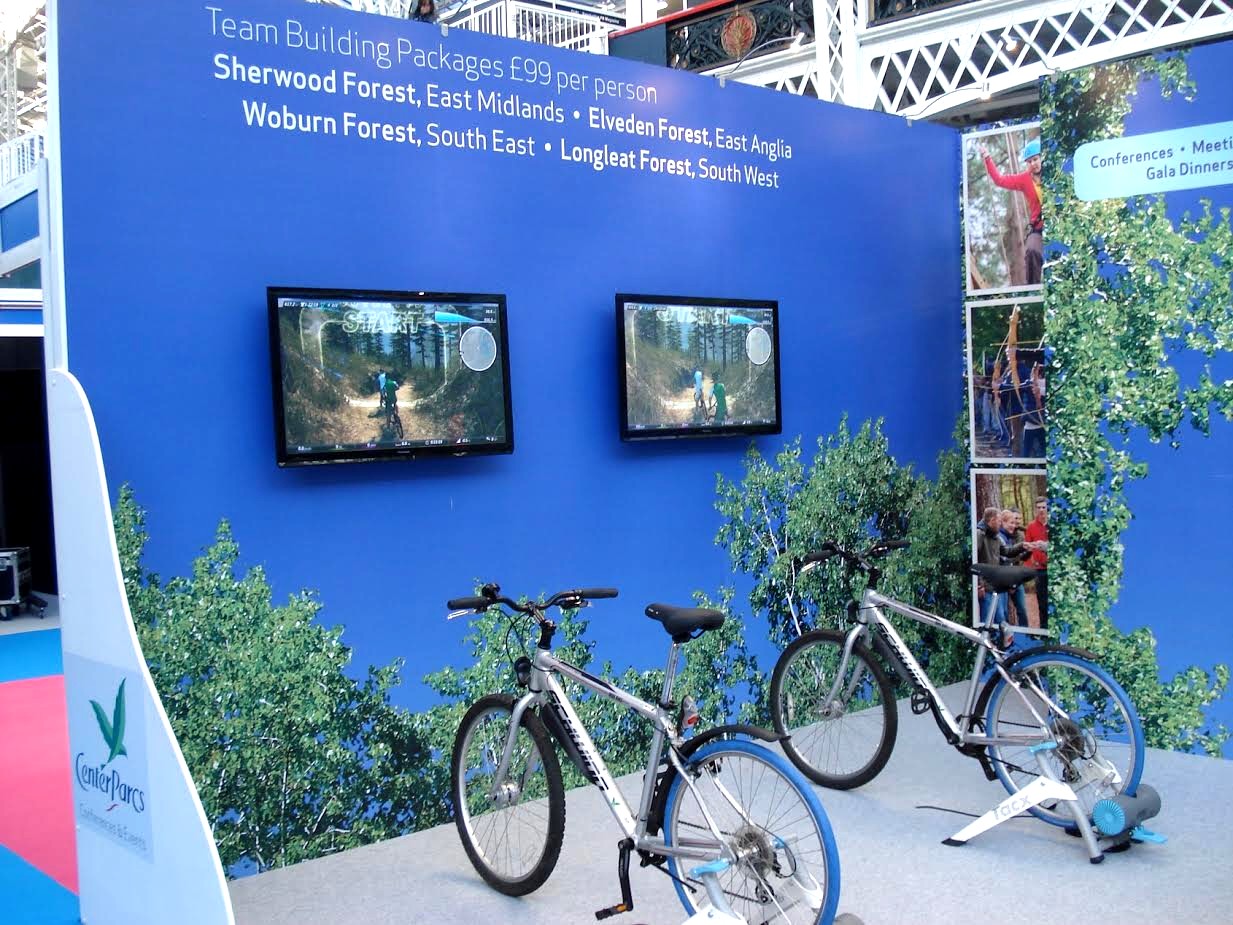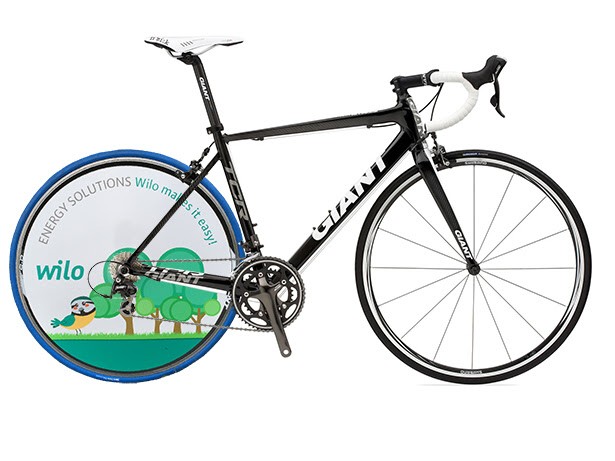 One of the latest and most unique Interactive sports simulators for the corporate entertainment market, our Virtual Reality Cycling Simulator offers an incredibly realistic Cycling experience. Riders compete in a range of timed circuits (long or short, flat or hilly) cities, villages or stunning stages of a variety of famous international cycle racing events like Tour de France. However the most popular is the Velodrome indoor Stadium racing. Superb graphics and sound effects add to the realism of the experience as you race against opponents and the clock. Accommodates raw beginners to cycling professionals. Equipped with a revolutionary resistance system that makes for realistic up and downhill simulation. The powerful motor brake simulates climbs and downhill runs just as if you were riding on the Alpe d'Huez. For climbing you have virtually the same resistance from the trainer as outdoors and running downhill there is no need to pedal as the wheel simply carries on free wheeling.
The simulation is presented on a 42" Plasma, speakers and stands. But for an even greater impact, the simulation can be set into a mini marquee and used with a 2.5 x 2.5m projection screen. Culminating in a racing experience against life sized opponents.
We offer a full support service our cycle simulation services. Outdoor option with mini marquees and electricity generator. Can be used as a 4 way multi- player race option. Works incredibly well at Exhibitions, launch parties and road shows. Parameters can be set for all abilities and client use. The game and equipment can be branded.
Ideal use for Olympic style sports events and promotions or Eco friendly projects to encourage cycling to work or improving fitness.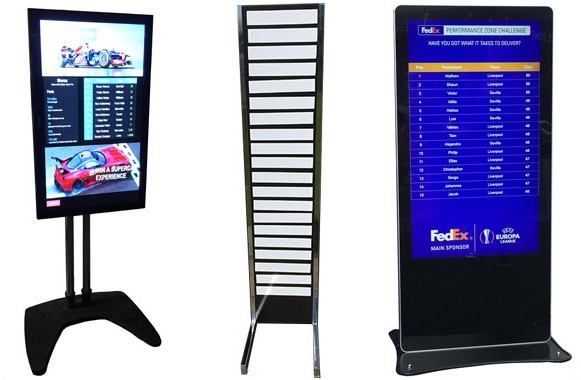 Technical Details
Space required: 1.5m width x 2.3m depth (per simulator, 8 available)
Power supply: Internal 220-240 volts/1.5kw dedicated socket per unit. If a generator is supplied at the venue, external power supply must be earth bonded.
Installation time: one hour
Use: indoors only unless waterproof cover is arranged – if required, please contact us for details
Price From £ POA
Areas Covered UK – Ireland – International
THEMED SIDE STALLS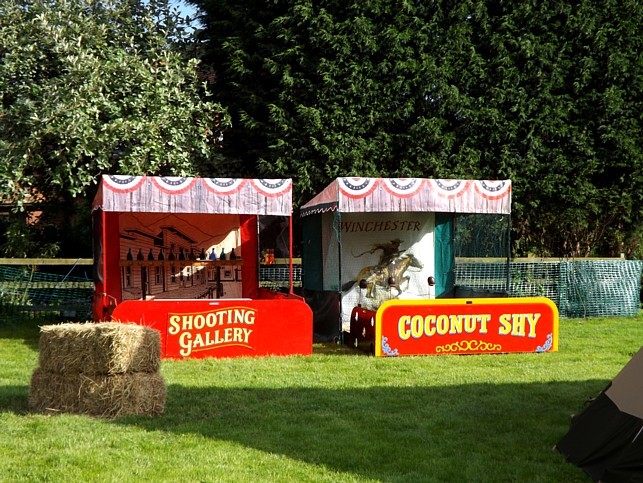 Funfair Side Stalls for hire. Good for adults and children alike, book Fun fair Side Stall games, they will provide hours of fun at any private party, street event, team building event, college ball or corporate function. We supply a great selection of top quality themed side stalls including, Hook a Duck, Shooting Gallery, Tin Can Alley, Coconut Shy, Hoopla, Cactus Lasoo, Cork Shoot, Quickdraw, Candy Floss and Popcorn all available for hire with or without an operator at affordable rates, we deliver nationally and internationally.
All stalls have been especially manufactured to own design using high quality materials.
Being the first company to make our stalls 2.5 square meters, this allows us to install in 95% of all indoor venues.
£5million public liability insurance and a full risk assessment, copies available on request. All electrical equipment supplied has a current PAT test certificate.
Prices From £390.00 per Side Stall plus £40.00 of prizes Toy prizes to be won with every stall
Area: Nationwide
More information Link > Side Stalls
FIRE PERFORMERS – FIRE BREATHERS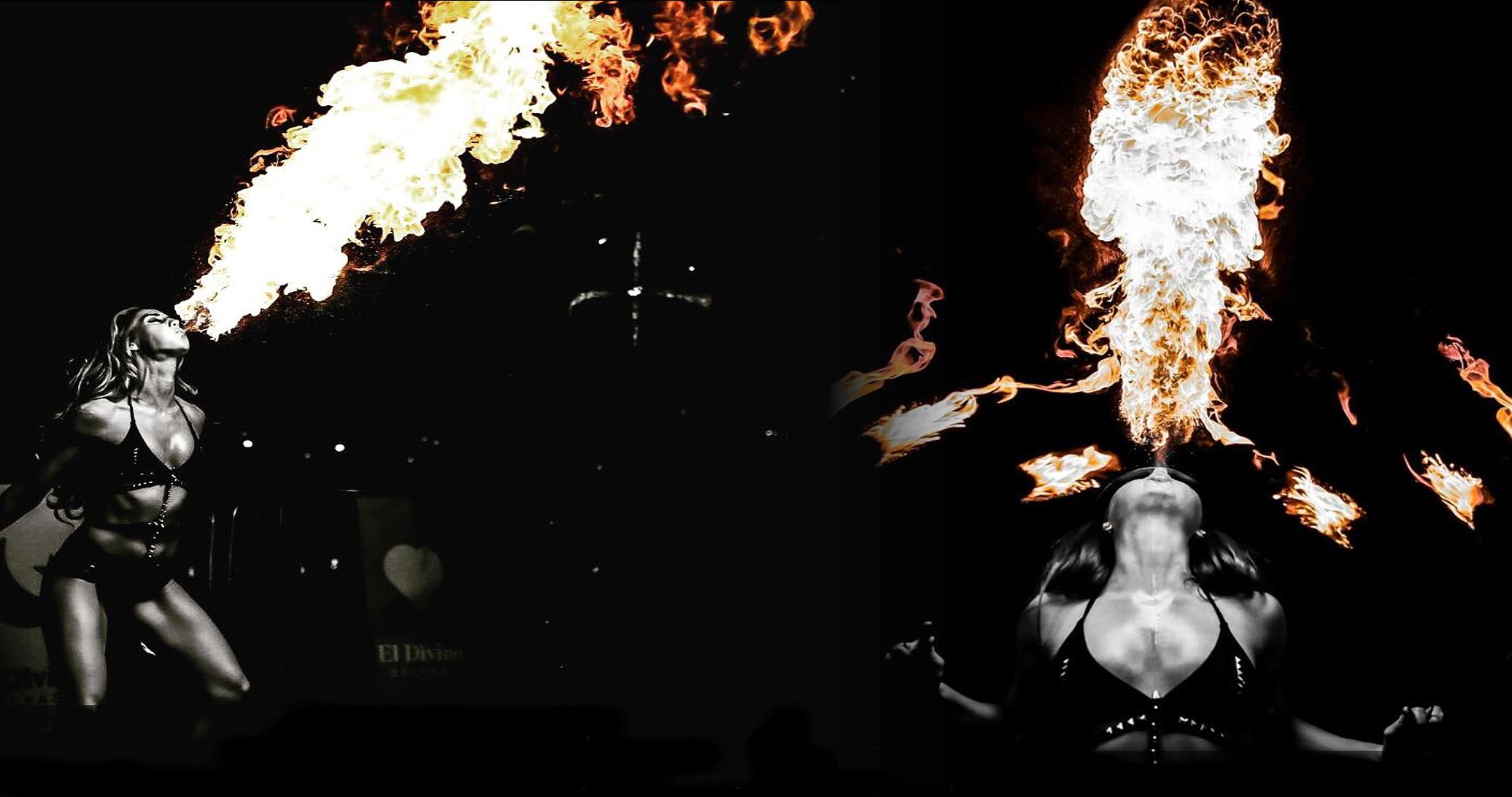 Fire Performers for hire – Fire Breathers
These Fire Breather Performers also known as Fire Dancers and Fire Jugglers are available for hire and are great for indoors or out, Whatever your requirements these Fire Performers will add that "BIG WOW" factor to any occasion.
They combine danger and glamour creating a super hot addition to your event. They offer a variety of shows from snake dancing to jaw-dropping fire shows.
Their wardrobe something of a spectacle itself with exotic stunning costumes.
They can tailor their act to any event from Arabian themed parties, Weddings and Barmitzvah's to Corporate Events and Club Night promotions. When it comes to their set/s duration, they work very hard and either 3 x 10 minute sets or a massive "full on" 25 minute set. They are happy to be flexible and make your night work for you.
Prices From £350.00
Area: Nationwide
More information Link > Fire Performers