Country & Western band for Hire, This band covers Country & Western themed nights and Line Dance parties. Ideal for Wild West themed parties a great night for all including some good ole "Yee Hah" sing-along songs! Although based in the South East they will travel nationwide across the UK.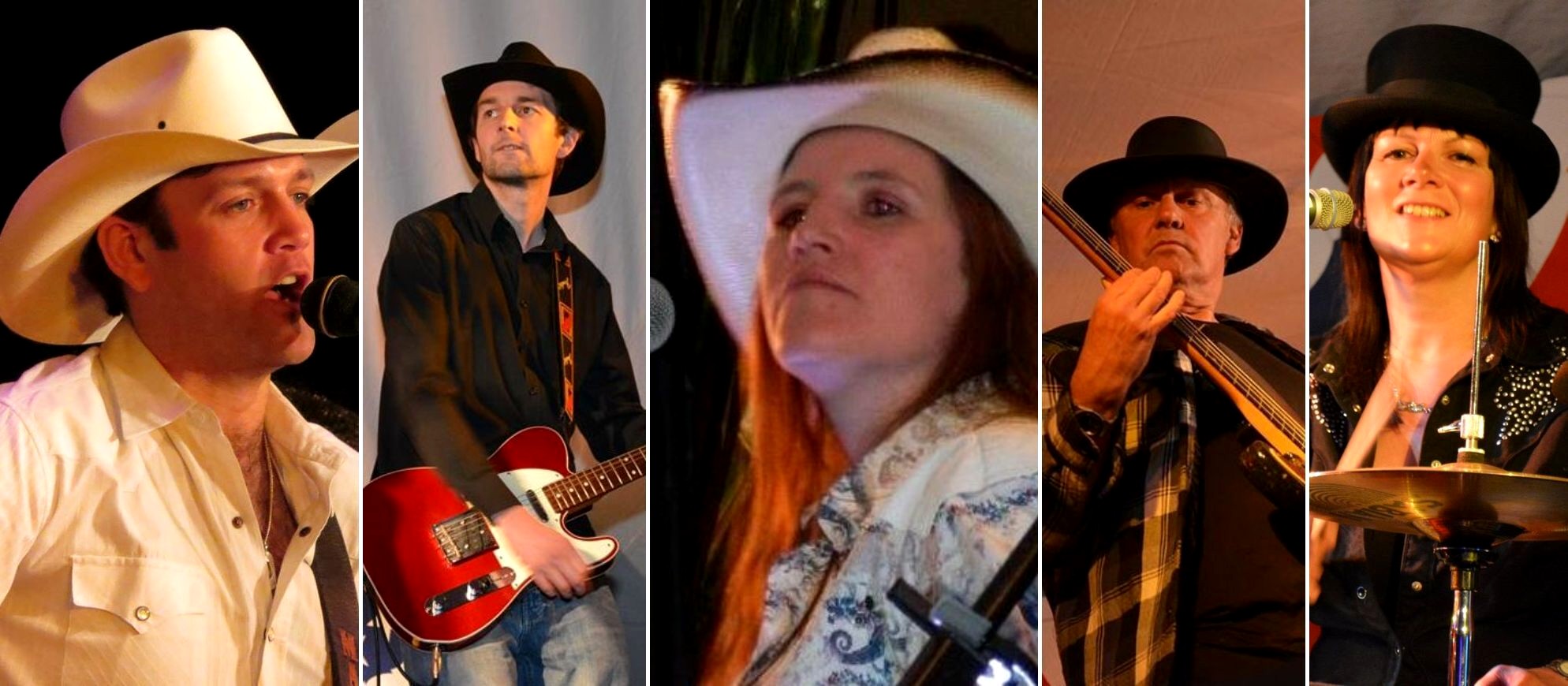 Hire our Country and Western live band for your Wild West themed party, Wedding Reception or why not try our Line Dancers and Country girls to dance alongside them.
Country & Western Band with optional Caller
Teenage Wedding

Cowboy Cadillac

City of New Orleans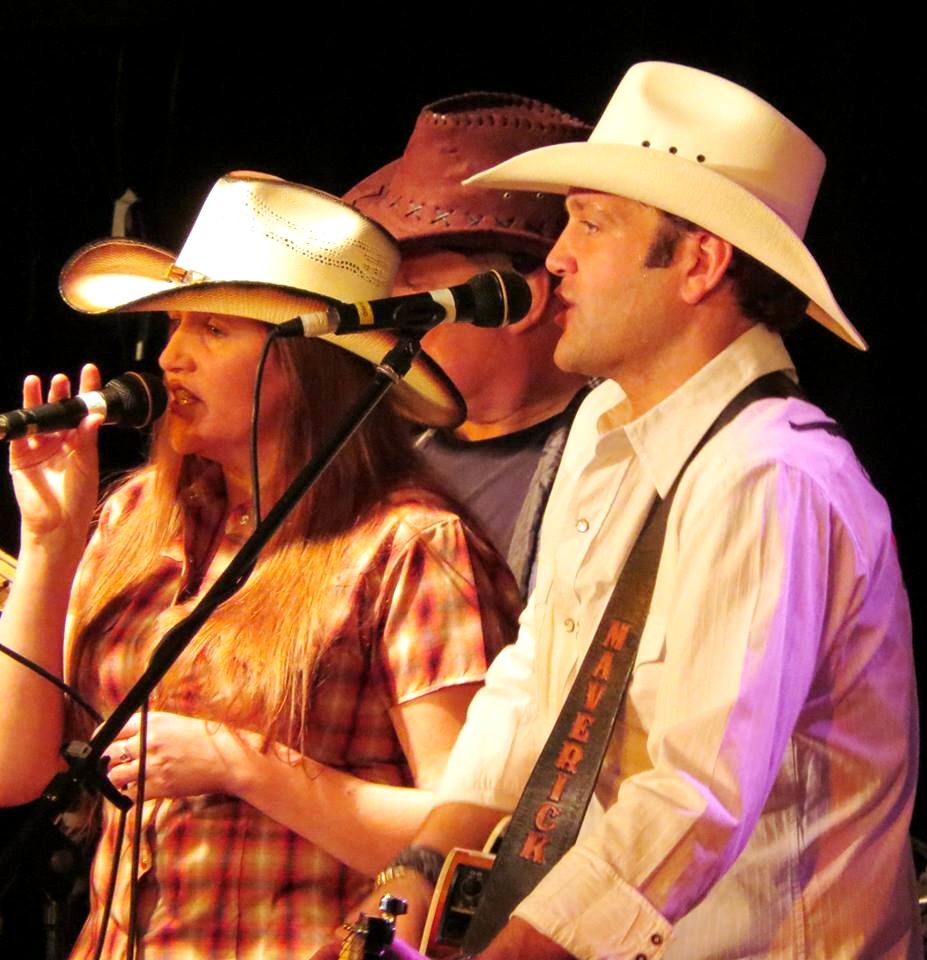 Country & Western Band with optional Caller are the UK's favorite LIVE Country band, playing a huge range of Country music right from new contemporary, Nashville Country to Classic Country, 70's sing-a-long Country as well as smooth Country love songs. Performing at festivals, Wild West themed parties, pub and club country and western
nights, bars, line dance clubs, corporate events – so whatever your favorite type of Country Music is, this country and western band guarantee to put on a great show!
Price From £950.00
Area: London – Nationwide
Repertoire
They're are always learning something new and changing the sets around to suit, but here is a few of the songs that we cover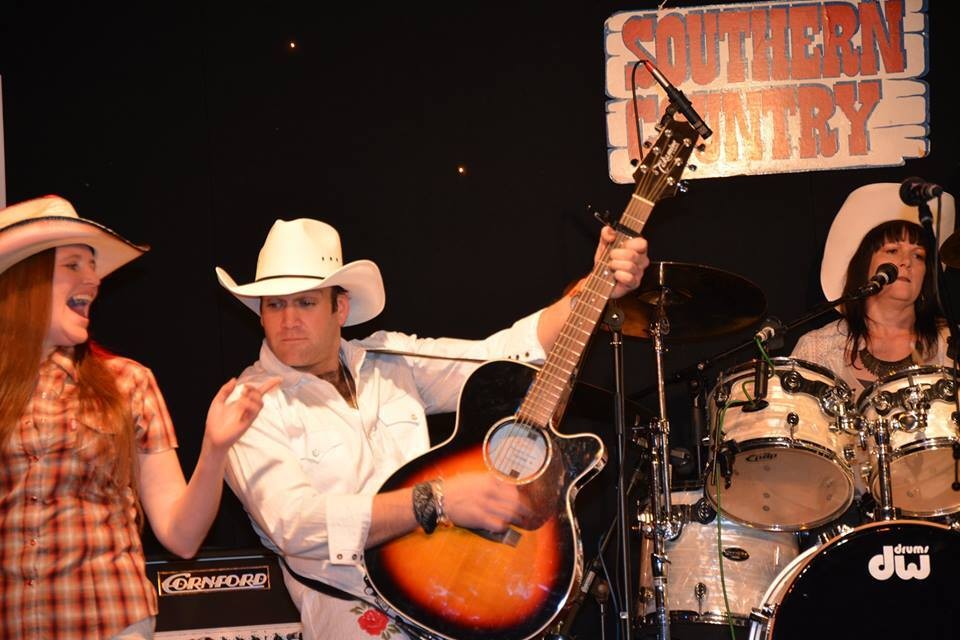 25 Minutes To Go
40 Shades Of Green
455 Rocket
Alcohol
Bad Bad Leroy Brown
Bad Things
Big River
Blue Train
Boots are made for walking
Boy Named Sue​
Bug (the)
Cabo San Lucas
Cadillac Cowboy
Camouflage
Cest la vie (You never can tell)
Chattahoochee
City Of New Orleans
Cocaine Blues
Convoy
Country down to my soul
Cry Cry Cry
Daddy Sang Bass
Dance the night away
Dancin' With A Man
Deliah's Gone
Do My Time
Eastbound & Down
Easy Come, Easy Go
I Love This Bar
Mona Lisa
​My Kind Of Music
Mystery/Breeze/Blue Moon medley
Folsom Prison
Get Out of My Car
Get Rhythm
Ghost riders in the sky
Give My Love To Rose
Gonna Come Back As A Country Song
Gone country
Good Hearted Woman
Harper Valley PTA
He Drinks Tequila
Help me make it through the night
Hey Porter
Hurt
I feel lucky
I Got Stripes
I Like Girls That Drink Beer
I Walk The Line
I Won't Back Down
I've Been Everywhere
​Jackson
Johnny B Goode
Jolene
Let 'er rip
Little Ol' Wine Drinker Me
Long Black Veil
Long Legged Guitar Pickin'
Man Comes Around
Man In Black
Mercury blues
Oklahoma home
On The Road Again
One
One Piece At A Time
Orange Blossom Special
Pay Me My Money Down
People are crazy
Ring of fire
Rock Island Line
Sam Hall
San Quentin
Sea of Heartbreak
She Used To Love Me Alot
Six days on the road
Streets Of Bakersfield
Sunday Morning Coming Down
Sweet home Alabama
Tennessee Flat-Top Box
Tequila makes her cloths fall off
The Gambler
The Fireman
Thing Called Love
Three Wooden Crosses
Toes
Truck Drivin' Man
Tryin' To Fall In Love
Tulsa time
Two more bottles of wine
Wagon Wheel
White Rose
Working man blues
Wreck Of The Ol' 97
Country & Western and Wild West Themed Parties
For more Country & Western and Wild West
Themed Party entertainment, try our sister site
>>> www.thememyparty.co.uk