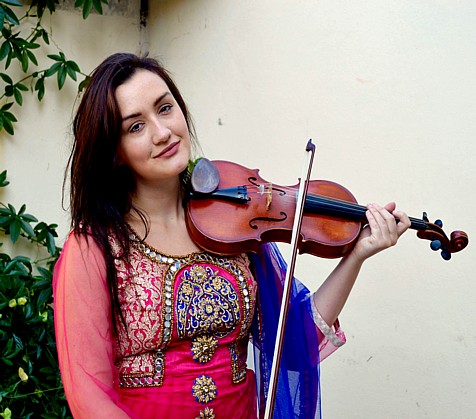 Asian Wedding Violinist – Ref: STV 8
This is extremely talented female Bollywood violinist for hire. She enjoys playing a mixture of Bollywood, Pop, Classical, and Contemporary music. She is available for Asian weddings, private parties, entrances, drinks receptions and corporate events.
As a Bollywood violinist, she features regularly at Asian events and weddings across the UK. She provides violin favourite covers of well known Asian music.
She can perform up to two hours of background music including ballads and upbeat hits. She performs wireless and can roam around the room to entertain your guests. She can play with or without backing tracks and can provide her own PA system suitable for up to 200 guests. For larger events she can hire a larger PA system to cater for your needs and to suit your event. She is able to play requests if given a minimum of two weeks notice.
Price From £380.00
Area: Nationwide
Our Asian Wedding Violinist is available as an Electric violinist, Violin Duo, Violin and Cello Duo or the full String Quartet for weddings, drinks and canape receptions, corporate events and other events across the whole of the UK
Repertoire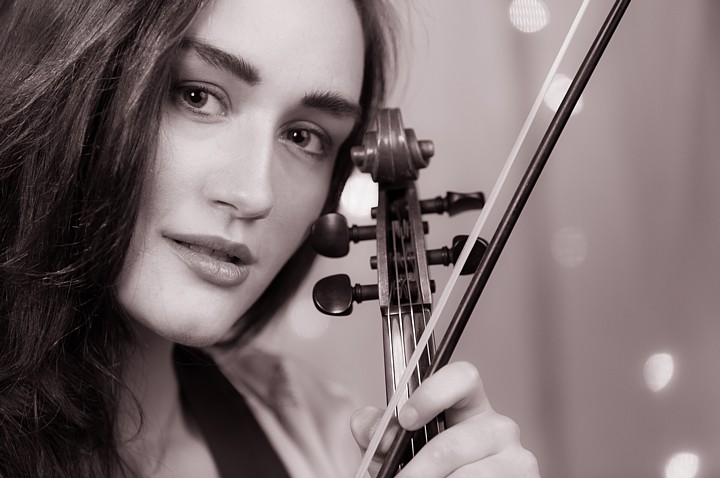 Bollywood
Panjabi MC- Morni
Tum Hi Ho – Arjjit Singh
Kal Ho Na Ho – Heartbeat – Beautiful Romantic piece
Mohabbatein Love themes
Heer – Jab takk Hai Jaan 2012
Humko Humise Chura Lo – Mohabbatein
Suraj Hua Maddham
Kuch Kuch hota Hai – ajay Sinha and Amar – Somu Seal
Pehli Nazar Mein Rishi Rich
PeeLoon – Rajesh Thaker
Indian Princess – Romantic
Tera Hi Bas Hona Chaahoon – Najam Sheeraz and Jo Jo
Bollywood funk – show piece
Teri Ore
Teri Meri from The Bodyguard
Jai Ho
Bollywood – Shawn Lee Orchestra
It can only be love Streets of Bollywood
Jeeta Hoon Jiske Liye – Alka Yagnik and Kumar Sanu
Dheere Dheere – Alisha Chinai
Kahaani – Vidya Balan
Just a selection of some of the pieces performed
Classical Music
J.Brahms: Hungarian Dances,
V.Monti:Czardas,
M.Ravel:Pavane pour une Infante Defunte,
W.A.Mozart:Divertimento in D,Little Night Music, Andante from Piano Concerto No.21, Alleluja from Exultate Jubilate,
J.S.Bach:Air, Wachte Auf, Jesu,Joy of Man's Desiring, Arioso, Sheep May Safely Graze,
A.Vivaldi The Four Seasons,
G.Handel:Largo, Entrance of the Queen of Sheba, Aria from "Xerxes"
J.Haydn:"The Bird"Quartet,
Schubert:Ave Maria,
Liszt:Liebestraum,
Mendelssohn:Wedding March
Tchaikovsky: Sleeping Beuty Waltz, Serenade, Waltz and Elegia
Franck: Panis Angelicus
Beethoven: Ode to Joy
Schumann: Traumeri
Pachelbel: Canon and Gigue
Mascagni: Cavalleria Rusticana
Corelli: Christmas Concerto
Purcell: Trumpet Tune
Clarke: Trumpet Voluntary
Wagner: Bridal Chorus (Wedding March),
Mouret: Rondeau
Shostakovich: String Quartet No.8
Tangos and Latin
Piazzola: Libertango, Chant et Fugue, Jeanne Y Paul, La Muerte del Angel, Oblivion
Albeniz: Tango in D
F.Tarrega: Recuerdos De La Alhambra,
A.Bernardini: Cacique-Tango Brasiliero,
E.Granados: Spanish Dance No5
H.Villa-Lobos Quartet no1
Film Music
Por Una Cabesa (Tango from the Scent of a Woman)
I Could Have Danced All Night (from My Fair Lady)
Theme from New York, New York (from New York, New York)
Over the Rainbow (from The Wizzard of Ozz)
You Light Up My Life (from You Light Up My Life)
Under The Sea (from Little Mermaid)
Theme from ET (from ET)
Speak Softly Love (from Godfather)
Moon River (from Breakfast at Tiffany's)
Schindler's List (from Schindler's List)
A Whole New World (from Alladyn)
Many Meetings, Concerning Hobbits (from Lord of the Rings)
20th Century Fox Fanfare,
Moko Kahaan – Bina and Pranav
Mitwa – Naveen Kumar – Love themes
Latika Theme – Slumdog
The love Legend theme
Do Pal – By My good friend singer Najam Sheeraz
Ore Piya Rahat Fateh Ali Khan
Aap Ki Khata
Silsile Mulaqton
Didi
Hadi Bakai
Karthik
Raza Theme
Fais Moi
Bebe theme
Chalte chalet
Ehsan Tera Hogan – Bollywood Sensation
Bombay Chill Out – Paris Bollywood
Chura Ke Dil Mera -Alka Yagnik & Kumar Sanu Love songs
Atif – Lamhe
Woh Humse Khafa Hain – Udit Narayan
Tujhe Dekha Tu Ye Jana Sanam
Chura Liya Hai Tumne – Romantic love song
Bollywood Medley – Medley produced in studio including some of the most popular pieces Surj Hua Maddham-Teri Ore- Teri Meri – Theme from Mohabbatein
(Kal Ho na Ho) – Humok Humise – Bollywood (Shawn Lee Orhcestra) – Najam Sheeraz (a good friend) – Tera Hi Bas Hona Chaahoon from Movie Haunted – Mitwa (Naveen Kumar). Mundian To Bach Ke- when performing with Dhol Players
Try our sister site Bollywood Event Company for more Asian entertainment