Bollywood String Quartets for hire, Bollywood String Duos & Trios for Asian Weddings, Drinks Receptions, Mehndi Parties, Bollywood Themed parties and Corporate Events.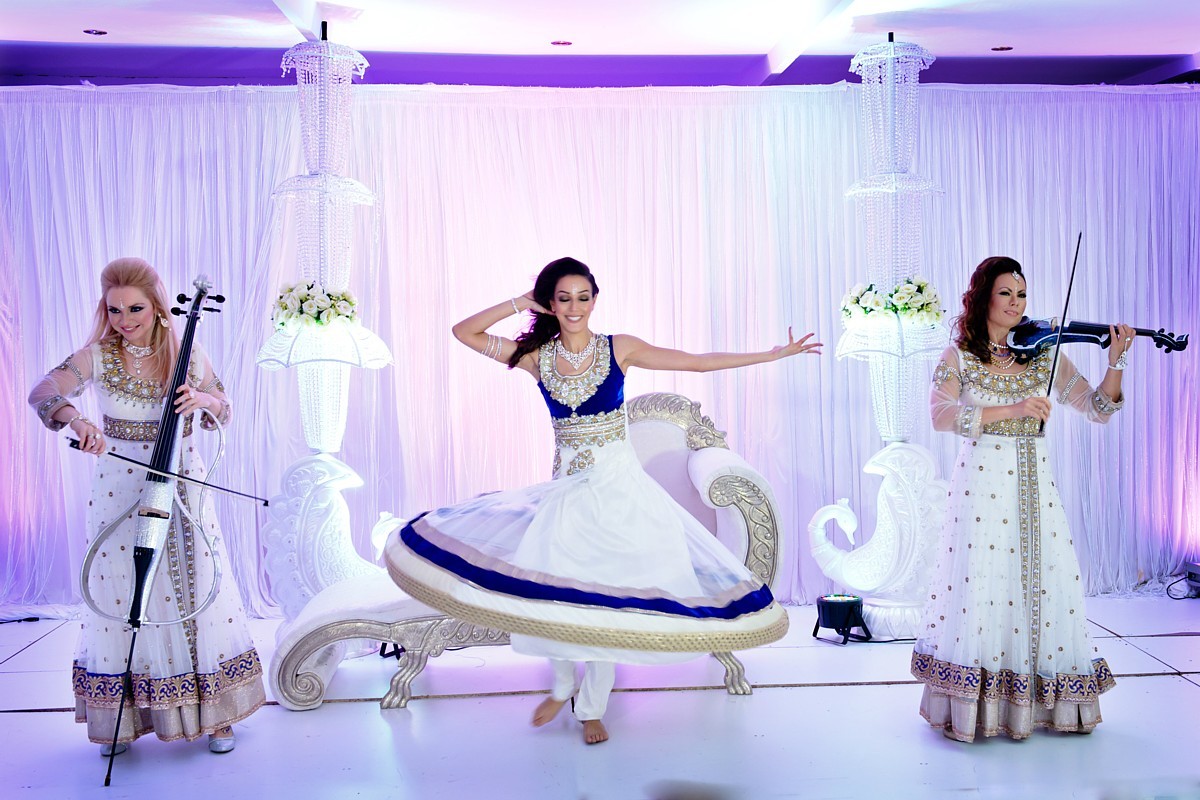 Bollywood Electric Strings – South – Midlands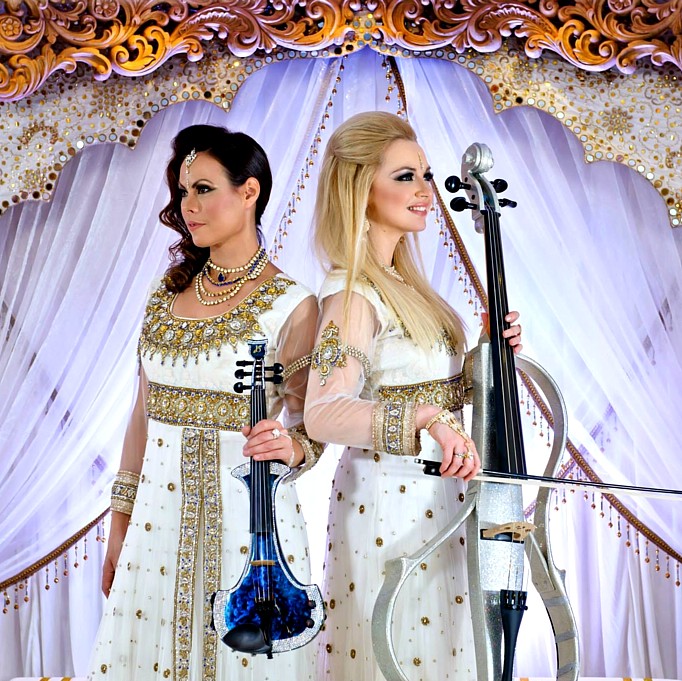 A popular format for the Bollywood show is to start with up to one hour of light popular classical music as background to a drinks reception or during dinner. This is followed by a dramatic change in both costume and tempo which immediately gets the audience's attention and the main high energy performance begins. The length of the main show is agreed with the client in advance but is typically 20-30 minutes.
Alternatively, they can play up to two 45-minute sets of upbeat Bollywood and classical-pop crossover music. This provides the perfect background accompaniment to a drinks
reception.
Also available with a Bollywood dancer or as a full electric string quartet.
Genres: Contemporary 'chill-out' music, stylish modern selections, pop hits and chart classics, fusion of classical crossover, pop hits and dramatic dance moves set to contemporary driving beats.
Price From £POA
Area: London : Midlands : Nationwide
Bollywood String Quartet – Nationwide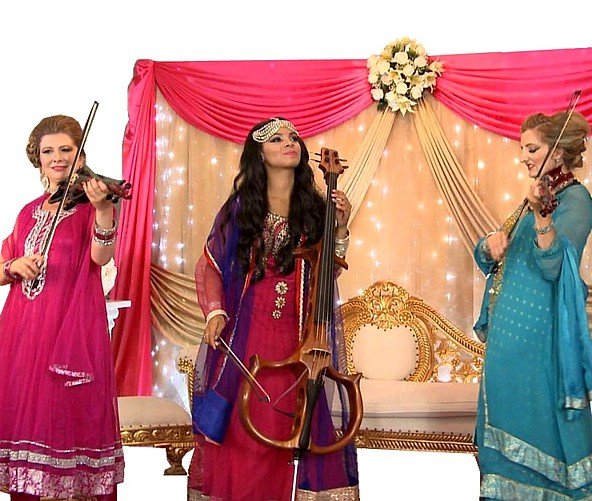 Four sparkling musicians. In elegant gowns Or traditional Indian costumes moving in synchronicity with waves of amazing sounds. Not one, but three stellar, classically trained violinists and one classically trained cellist. It all adds up to
glorious entertainment galore. This fabulous group of four can be booked to embellish special
occasions such as Asian weddings, Bollywood events or make corporate functions more extravagant. They can consult with you and adjust their performance to fit perfectly with your venue and occasion. Whether it is to be indoors or under the moonlight, subtle or
fast, intimate or vast.
Also available as a duo or trio.
Price From £POA
Area: Nationwide
Traditional Bollywood String Quartet – Greater London and Midlands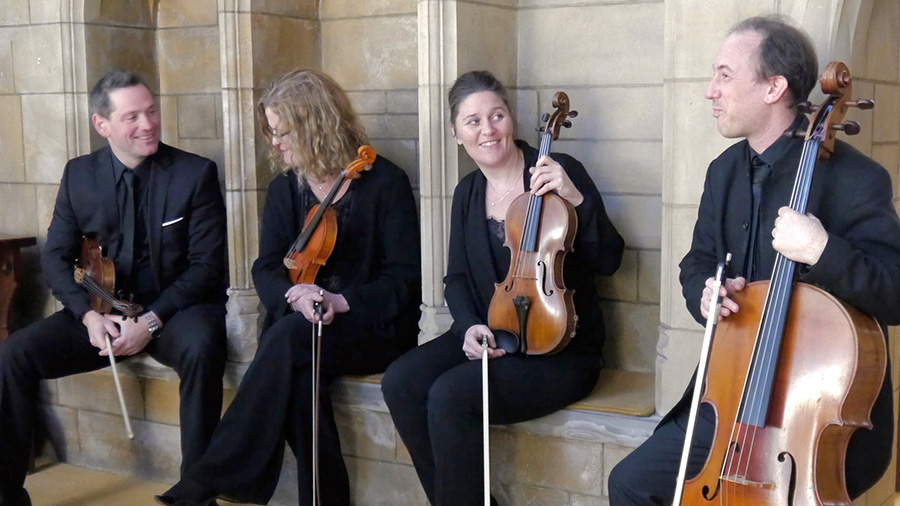 Bollywood Sample1

Bollywood Sample2

Bollywood Sample3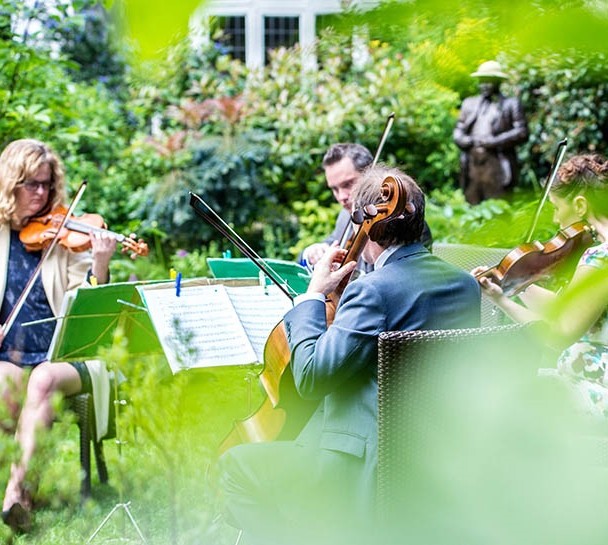 This Bollywood String Quartet have become champions of the "Bollywood" repertoire over
the last ten years.
They have played at Indian Weddings at some of London's most prominent and prestigious venues including the Dorchester & Hilton Hotels, Grand Connaught Rooms, Claridges and many more. Over the years they have expanded their repertoire to include the most recent and popular songs such as Humko humise, from the feature film 'Mohabbatein', and Tum hi ho from the film 'Ashquai'. If they don't have your favourite Bollywood song in their repertoire list below, given notice they will endeavour to find it, learn the song/piece in time for your event.
Price From £POA
Area: London : Midlands : Nationwide