Sitar Players for hire, Tabla Players.  Other formats include Sitar, Tabla and Bansuri (flute). Our Sitarists also can be provided with Bansuri (flute) players. Our musicians performs are perfect for Dinks Receptions, Canape's, Asian Weddings, Menhdi Events and Private Parties.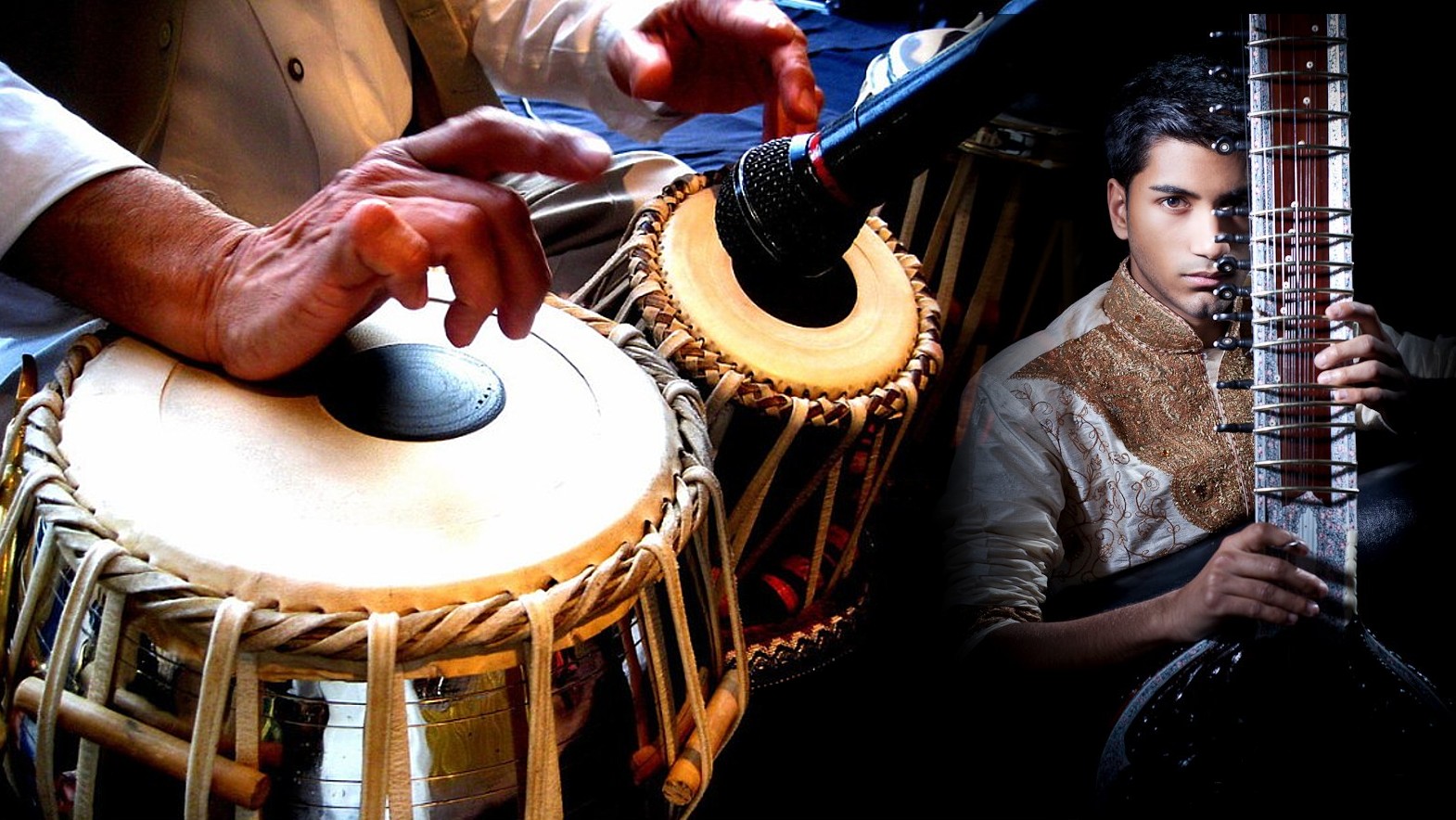 Sitarist with or without Tabla Player based in South East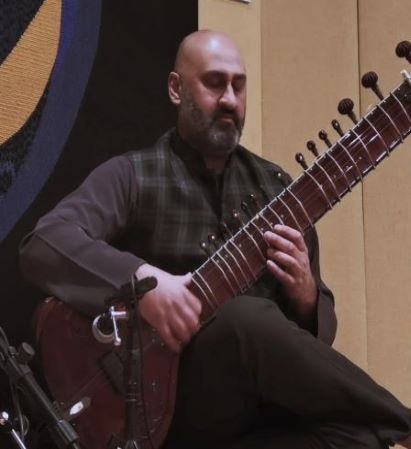 One of the UK's leading Sitarists, he has performed throughout the UK, India, Europe and America. As a student with one of the worlds top Sitarists (Ustad Shahid Parvez) his approach to classical and folk music is progressive and thoughtful. Beautiful melodies and showmanship are present at all of his events.
He has been interviewed and recorded for film and television, and has worked with a number of fusion, theatre and dance groups. He also accompanies as a Tabla player for various artists or offer his services as a Sitar and Tabla duo. All members have toured and performed with experienced and talented dancers, Dhol players and band musicians and are ready to collaborate for wide range of performances.
Price From £300.00 Solo Sitar or £500 Sitar & Tabla Duo with PA system
Area: South East – Nationwide – Internationally
Sitarist with or without Tabla Player based in Greater London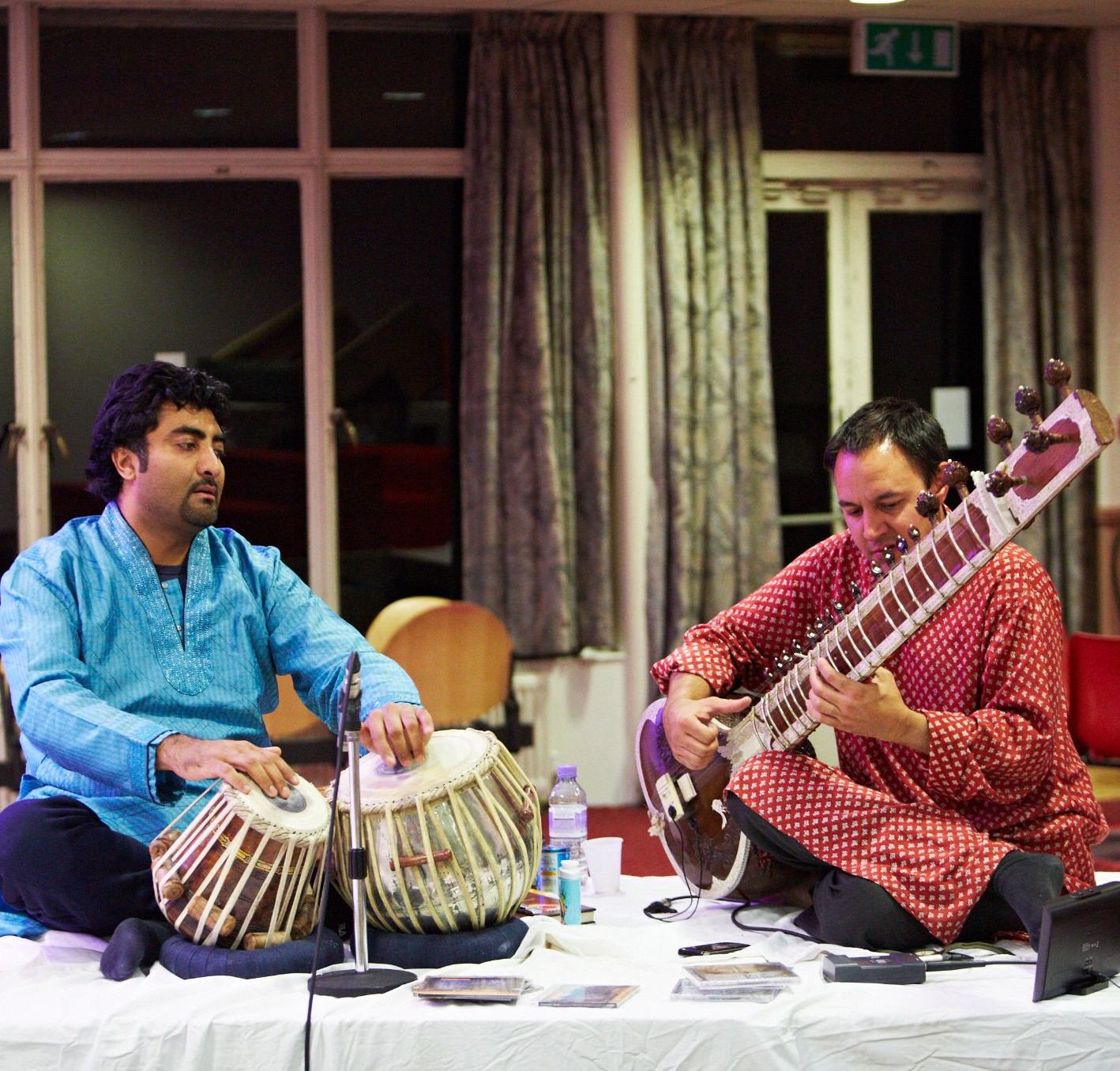 This Sitarist has over 20 years experience in Asian weddings, Indian functions and Corporate events totalling over 1000 performances. He's always in great demand for Drinks Receptions and Canape functions.
He is currently one of the most versatile Sitarists in the world, having studied both Indian & Western music including Ed Sheeran music. From these traditions he has created a unique creativity towards the sitar, seeing it as an instrument and not a genre.
He can offer the very best in live Sitar for your event. He has public liability insurance for up to £10 million and all his equipment is PAT tested.Tabla accompaniment adds a dynamic edge to the music playing tals such as Teental, Rupak, Dadra, Ektal, Japtal. Both solo Sitar and with Tabla can be both quiet background music or we can offer a performance slot. He can provide Sitar with Tabla accompaniment or solo Sitar.
Solo sitar gives a gentle feel to any part of your event from drinks reception, during dinner or during all ceremonies.
Standard repertoire includes Kabhi Kabhi, Jashn E Bahara, Rag Charukeshi, Rag Vashaspati, Rag Jhinjoti to name a few.
Price From £300.00 Solo Sitar or £500 Sitar & Tabla Duo with PA system
Area: Greater London – Nationwide – Internationally
Sitarist with or without Tabla Player based in Midlands
This Sitarist started playing and learning the Sitar at the late age of 18 in 2011 and is now part of the next generation of exciting British-born Sitar players. His musical upbringing was initially in western classical and contemporary western music which adds to his innovative playing style. From the tender age of 5, he was performing on stage and has since flourished as a creative musician. He is the disciple of the renowned Sitarist and educator, Ustad Dharambir Singh (MBE) and one of Ustad Ji's most famous disciples, Roopa Panesar.
He has also received guidance from many great musicians such as Ustad Harjinderpal Singh (disciple of Pandit Shivkumar Sharma), Ustad Irshad Khan (Disciple and son of Ustad Imrat Khan and nephew of Ustad Vilayat Khan), and Sri Bupinder Singh Chaggar to name a few.
Price From £350.00 Solo Sitar or £650.00 Sitar & Tabla Duo or Sitar, Tabla and Sarangi band with PA system from £800.00
Area: Midlands – Nationwide – Internationally
Bansuri Player with or without Tabla Player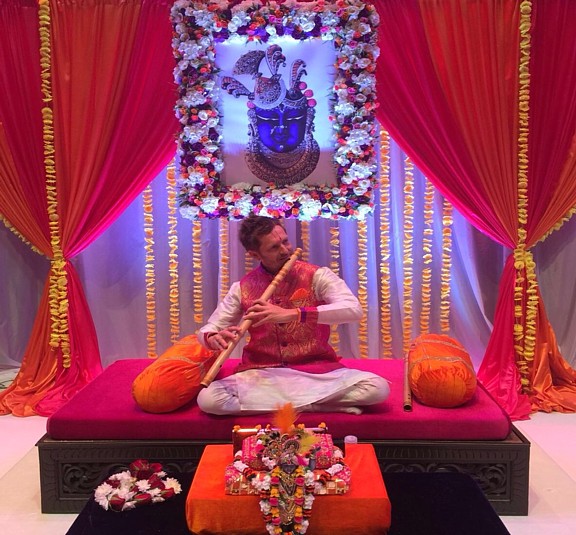 Bansuri player for hire Bansuri (flute) player for hire, with or without Tabla player or Sitarist
Ideal for Asian Weddings, Drinks Receptions and Canapes, Restaurants, Hotels and Private Parties.
This Bansuri player has studied Indian classical music under master musicians in Varanasi Indian over the past 20 years. He is a specialist in Bansuri (Indian classical flute) however he is also a professional Tabla player, multi instrumentalist.
Within music itself he has crosses many other genre then Indian classic, including jazz, world fusion, drum n bass, and electronica, he has performed at world class venues including; The Palace, London , Sadlers wells, UN headquarters NYC , Macba in Barcelona and many more.
Price From £ 320.00 Solo Bansuri or £ 500.00 Bansuri and Tabla Player
Add £50.00 if PA System is required.
Area: Nationwide – Internationally
Tabla Player with or without Sitar Player based in Midlands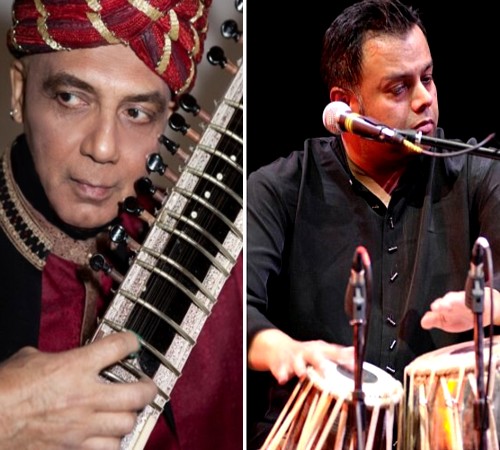 Transport your guests straight to the heart of India with the tranquil, exotic and authentic sounds of Sitar and Tabla.
This Sitar and Tabla Duo will play an engaging and delightful mix of authentic Indian classical ragas and the most famous Bollywood tunes to give your event a truly Indian feel.
They also provide their own PA system, Cushions and Rug.
The melodic, lilting strains of the Sitar combine perfectly with the infectious rhythms of the Tabla playing tuneful ragas that are smooth and mellow on the ear.
For a slightly more textured sound, additional instruments can be included in the band including traditional flute or, for an exciting fusion of East meets West, keyboards or saxophone.
The music is extremely versatile and can be adapted to suit a whole range of occasions, whether background music at a wedding, formal dinner or an intricate stage show at a corporate event. The Sitar and Tabla Duo is made up of musicians with over 20 years of live performance experience meaning they have the expertise to make any occasion a success.
The ensemble travels nationwide and is completely self-contained, providing a high-quality PA system and authentic traditional Indian clothing to add to the visual spectacle. Weather permitting, they can also play outside.
With a wonderful performance style, this Sitar and Tabla Duo will add something special to any event.
Price From £480 Sitar & Tabla Duo with PA system
Area: Midlands – Nationwide – Internationally
BOLLYWOOD EVENT COMPANY