Caribbean Steel band hire, Steel Pan bands for Carnivals, Bollywood Steel Pan artists, Book a Steel band.
We have Steel bands for hire across the UK available to book for your special occasion. They can also perform as a Bollywood Steel Pan artist for Asian Weddings.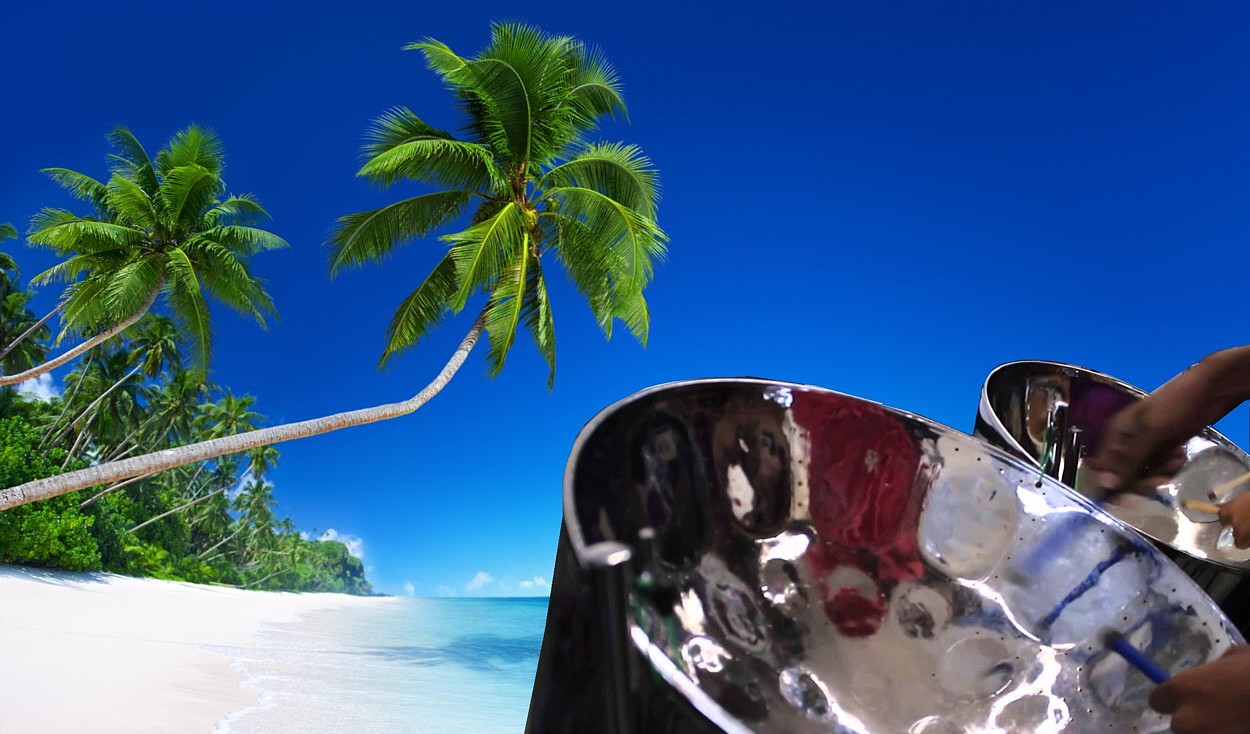 Hire a Steel band for your Wedding or Drinks Reception as a Solo Steel Pan player or as a full Steel band. ideal for Carnivals or for Street parties, Festivals and Private Parties.
Bollywood Steel Pan Player – London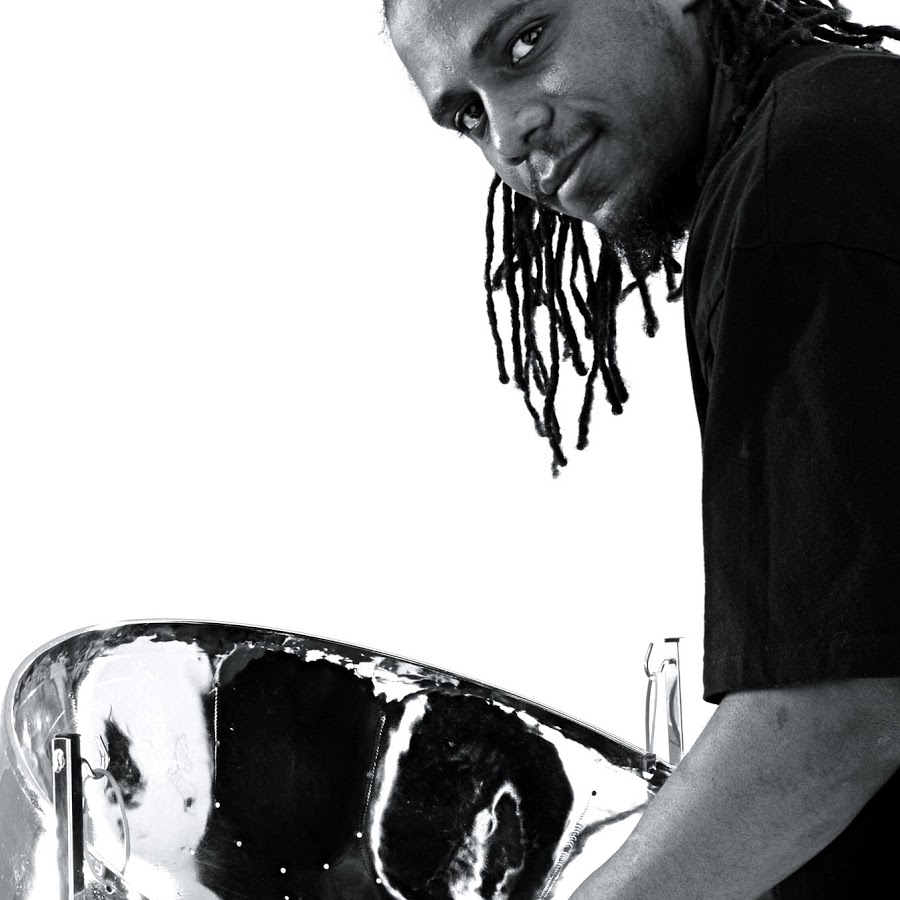 Our Bollywood Steel Pan player for hire specialises in performing at Asian Weddings, Bollywood Themed Parties, Drinks Receptions, Asian Festivals, High Profile Events, Asian Parties and provide bespoke entertainment and will provide some of your favourite Bollywood tunes with a Caribbean twist.
The UK's only Bollywood Steelpan soloist  gives you a touch of the Caribbean with a beautiful twist of Bollywood and Bhangra film fusion! Performing selections from films old and new as well as anything from Reggae, Pop and Dance and Salsa, the infectious beats will most definitely amaze you. He plays a selection of Bollywood songs and can also play traditional wedding music such as the Wedding March, Gershwin and Porter!
Performances include 1 x 45 minute Bollywood set or 2 x 45 minutes including the best in calypso, reggae, popular music and Bollywood Music.
Sets: Up to 2 x 45 minutes
Solo work includes specifically tailored sets for wedding entrances, first dance, cake cutting or during dinner.
Price From £380.00
Area: London – Nationwide
Steelpan Player – Midlands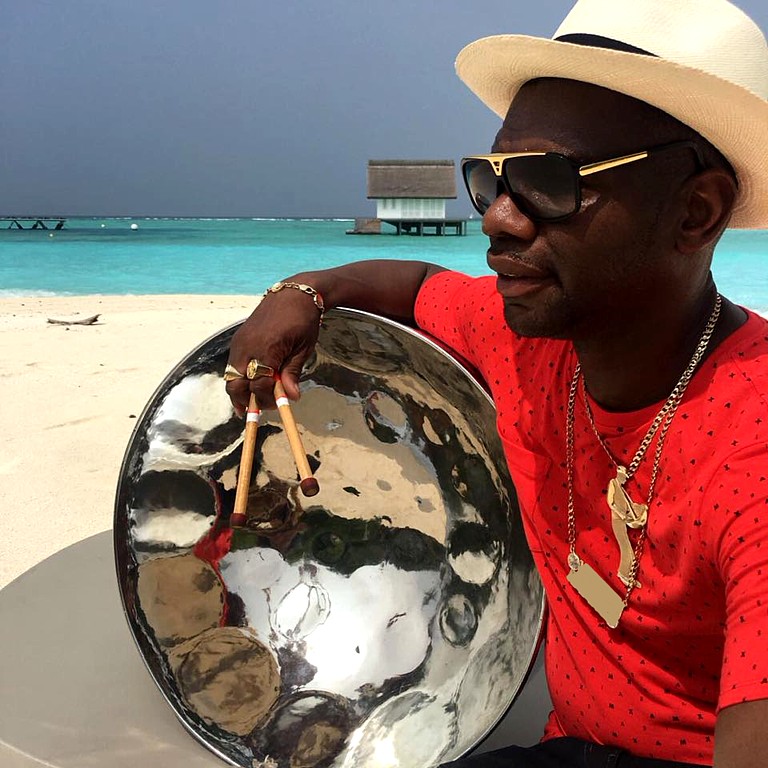 Let this professional and friendly Steelpan player add that touch to your special occasion, making it a most memorable experience.
The steelpan is such a melodic sounding instrument, which gave this steelpan player a burning desire to play it to maximum levels of excellence.
This Steelpan player can play most genres including Bollywood music with a Caribbean, Salsa and Western styles.
This Steel Pan Soloist is available for Weddings, Birthday parties. BBQ's, Festivals, Street parties, Carnivals, Summer Fete's, Private Parties, Funerals and Corporate events.
As a Steel Pan Soloist he can tailor his sets for Asian wedding entrances, the first dance, cake cutting or whilst your guests are dining.
Sets: from 1 – 3 hours
Price From £380.00
Area: Midlands
Steel Band Options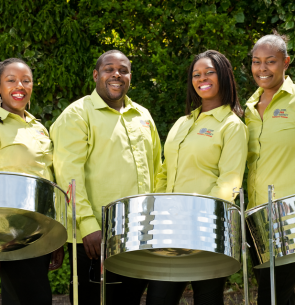 These Steel bands for hire can perform at any sort of event, large or small, indoor or outdoor. They don't need a PA or any special facilities – they just turn up and play. What is great about these Steel bands is the musicians can adjust the acoustics to suit any event such as weddings, corporate events, festivals and have a reputation for outstanding performances.
Steel bands perform 4 x 30-minute sets or 2 x 45-minute sets within 4 hours from the musician's start time. Their Soloist performs 2 x 45 minute sets.
They work with the very best steelpan musicians the UK has to offer! They have received the Queens Awards, won UK and National steel band competitions, are a part of the Nottinghill Carnival and provide charitable services to a wide community. They can provide soloist, duets, trios, 4-piece and 5-piece steel bands. The musicians have also performed at Buckingham Palace, Fifa World cup in Germany, India, Delhi for the Cricket Opening, the Caribbean and regularly perform at festivals, concerts, corporate events, weddings, private parties and schools. The members are professional steelpan musicians with a minimum of 5 years experience.
Prices From £380.00
Solo Steel Pan Musician: Price From £380.00
Duo Steel Band: Price From £440.00
Trio Steel Band: Price From £550.00
4 Piece Steel Band: Price From £690.00
5 Piece Steel Band: Price From £800.00
Area: London – Nationwide
REPERTOIRE
Pop
In The Mood – Glenn Miller
Don't Stop Movin' – S Club 7
Bailamos – Enrique Iglesias
Dancing Queen – ABBA
Hey Jude – The Beatles
Human Nature – Michael Jackson (VR/SC)
Never Can Say Goodbye – Jackson 5 (MW)
I Just Can't Stop Loving You – Michael Jackson (CE)
Try Sleeping with a Broken Heart – Alicia Keys (DJ)
All Night Long – Lionel Richie (LBS)
Forget You – Cee-Lo Green (KL)
Samba/Jazz
Spur Of The Moment – Anise Hadeed
Samba De Ophelia
Hard Times – Len "Boogsie" Sharp
One Note Samba – Antonio Carlos Jobim
Brazil
Maria Maria – Carlos Santana
Quando Quando – Tony Renis
Once I Loved – Juan Carlos Jobim (DJ)
Tranqility – Tania Maria (CE)
Soul
Ain't Nobody – Chaka Khan
Close To You – Maxi Priest
Ordinary People – John Legend (LBS)
Lately – Stevie Wonder (LBS)
Do I Do – Stevie Wonder (VR)
Buttercup – Carl Anderson (SD)
Roses Are Red – The Mac Band (DI)
Ballad
I Just Called – Stevie Wonder
Lady In Red – Chris De Burgh
Killing Me Softly – Roberta Flack
Fly & Wine – R. Kelly
Bridge Over Troubled Water – Simon & Garfunkel (SD)
Crying – Len "Boogsie" Sharp
My Cherie Amour – Stevie Wonder
Wind Beneath My Wings – Bette Midler
My Way – Frank Sinatra (LBS)
Someone Like You (KL)
Reggae
No Woman No Cry – Bob Marley
One Drop – Bob Marley
I Shot the Sheriff – Bob Marley
UB40 Medley – Can't Help Falling in Love / Red Red Wine / Perfidia (BH)
Three Little Birds – Bob Marley
Jammin – Bob Marley
Don't Know Why – Norah Jones (CE)
Yesterday – The Beatles (LBS)
Hold Yuh – Gyptian (KL)

Soca & Calypso
Band From Space – Crazy (AF)
Pan Lamentation – De Fosto (DJ)
Boogsie Medley: Rags to Riches / Woman is Boss / This One's For You
Bradley (DJ/AF/CE)
Rebecca – Super Blue (AH)
I Come Out To Play – Ronnie McIntosh (AH)
All Inclusive – Explainer & Maximus Dan (AH)
Showdown (Band Meet Band) – Xtatik & Burning Flames
War – De Fosto (BH)
Colours Again – Destra Garcia (AH)
Bonnie & Clyde – Destra Garcia (BH)
The Band Coming – Shurwayne Winchester (BH)
In My House
Executioner – Lennox Picou
Stranger (verse & chorus) – Mighty Shadow (AH)
High Mas – David Rudder (AH)
Trini To The Bone – David Rudder & Carl Jacobs (AH)
Sugar Bum Bum – Lord Kitchener
Yellow Bird / Island In The Sun – The Mills Brothers/Harry Belafonte
Pan In A Minor – Lord Kitchener
We Ain't Going Nowhere – Ronnie McIntosh
Kim (Wrong Name)/Yuh Looking For Horn – TC/Mighty Shadow
Hot Hot Hot / Cricket Theme – Arrow
Hammer – David Rudder
Bahia Girl – David Rudder
I Command You – Burning Flames
Volcano – Red Plastic Bag
Still Haven't Found What I'm Looking For/Nah Going Home – U2/Biggie
Irie (SD)
I Dare You – Destra Garcia (CE)
Hooked – Destra Garcia (CE)
Calypso Music – David Rudder (AH)
Magic Drum – Machel Montano/Len "Boogsie" Sharp (DJ)
Sassiness – Destra Garcia (CE)
Smooth Sailing – (CE)
Rewind – Destra Garcia (DJ)
Pan for Peace – Sheldon Reid (DJ)
Cool It Down – Destra Garcia (SC)
Trini – Benjai (VR)
Calling Meh – Destra (DJ)
Bend Over/Wotless/Coming Again – Machel Montano/KES The
Band/Machel Montano (EB)
Yuh Know Ah Like It – Roland Yearwood (DJ)
Surrender – Farmer Nappy (DI)
Single Forever – KI ft JMC & Triveni (DI)
Vibes – Destra Garcia (CE)
Vibes Cyah Done/Bacchanalist – Machel Montano/Kerwin Dubois (JP)
Baddist – Destra Garcia (KL)
Action – Super Jigga TC (DI/JP)
Hymns/Traditional
How Great Thou Art
Amazing Grace
Hallelujah – Leonard Cohen (SD)
BOLLYWOOD VIOLINISTS FOR HIRE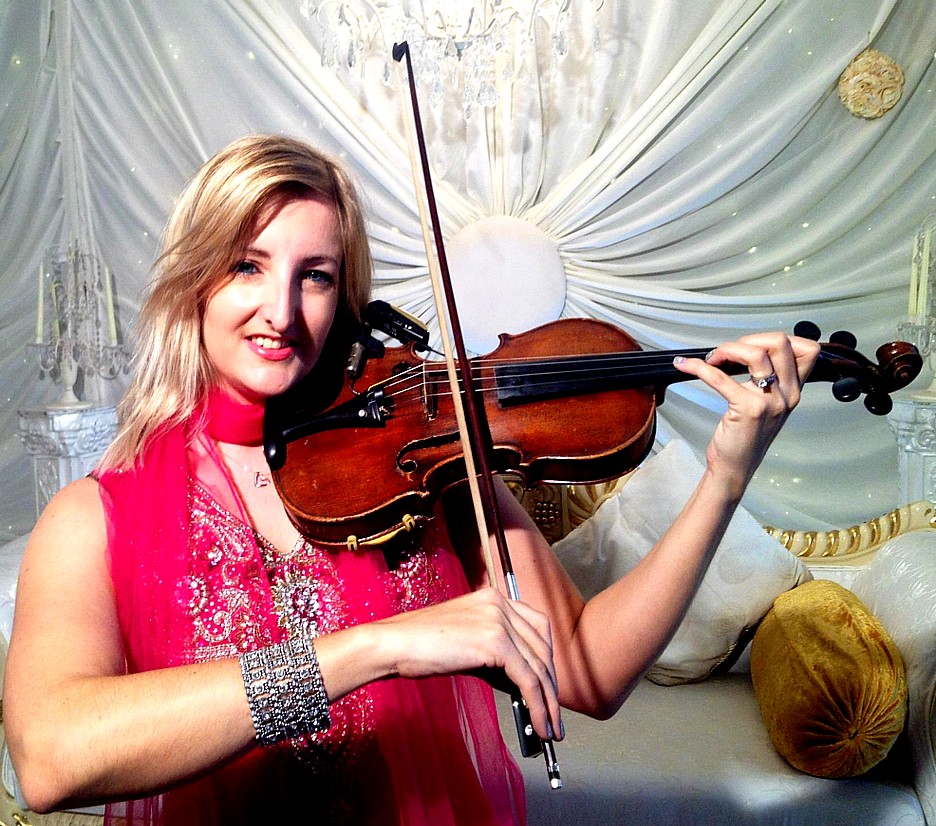 We have a wide range of Bollywood Violinists for hire.
Whatever your style of music, be it classical songs, romantic songs or Bollywood songs, our Bollywood Violinists can add a wonderful accompaniment to your special day. Beautifully played violin melodies will add a personal and very memorable touch to your wedding day.
For example: By creating an ideal atmosphere as guests arrive at your wedding reception. During the signing of the register and as photographs are taken. Accompanying the bride or couple as they walk into their wedding venue. By providing a pleasant ambiance during the drinks reception.
Prices From £380.00