Harpists for hire- Ireland
What is a Harpist?
A harpist is a musician who plays the harp. Live harp music is suitable for all kinds of functions including performing elegant, soothing background music for weddings, or centre stage for a recital.
The two types of harp are the large concert harp (of the type played in orchestras), and the smaller Celtic harp. The concert harp offers the most versatility in terms of repertoire, and has a larger, fuller sound. The Celtic harp is especially designed for folk music (particularly Irish and Scottish), though much classical repertoire and other music suited to weddings can also be performed on it, also this type of harp can be ideal in smaller, more intimate venues.
The majority of harpists offer the large concert harp, though some also offer the Celtic harp as an option. The Celtic harp enjoys its most widespread use in Scotland and Ireland.
Booking a Harpist is a perfect way for your guests to enjoy Drinks Receptions, Canapes, Cocktail lounge Events, also ideal for Dining.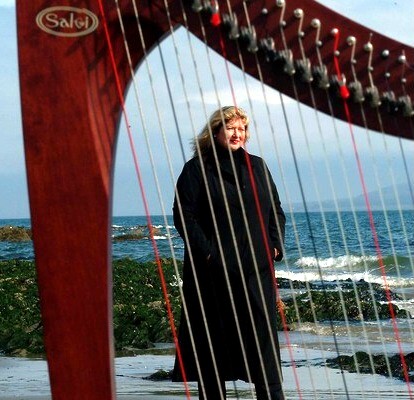 This harpist has been playing, singing and composing music for many years. She has played for Presidents, Prime Ministers and many other dignitaries both nationally and internationally.
Cost €450 plus Vat.
Music Samples
Bridal Chorus

My Lagan Love

Princess Royal