Simulator Games Hire – Astrojet Ride – Motion Theatre Simulator. 17 seat Motion theatre Simulator with on board power/supervisor. Includes a large range of entertainment and white knuckle ride experiences.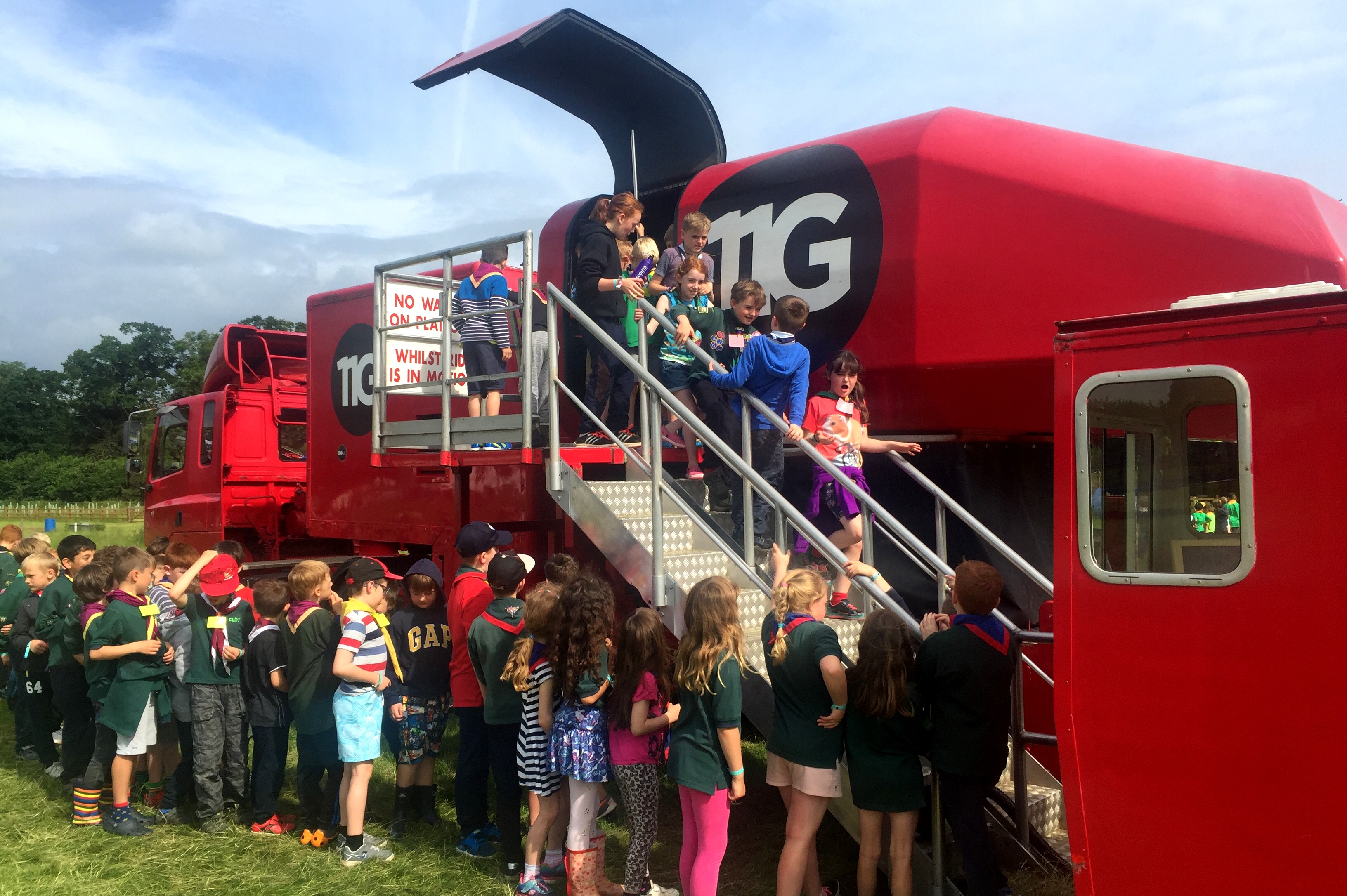 Our individual daily hire rates include: Fully trained staff, £5m public liability insurance and recognised test certification.
17 Seat Motion Theatre Simulator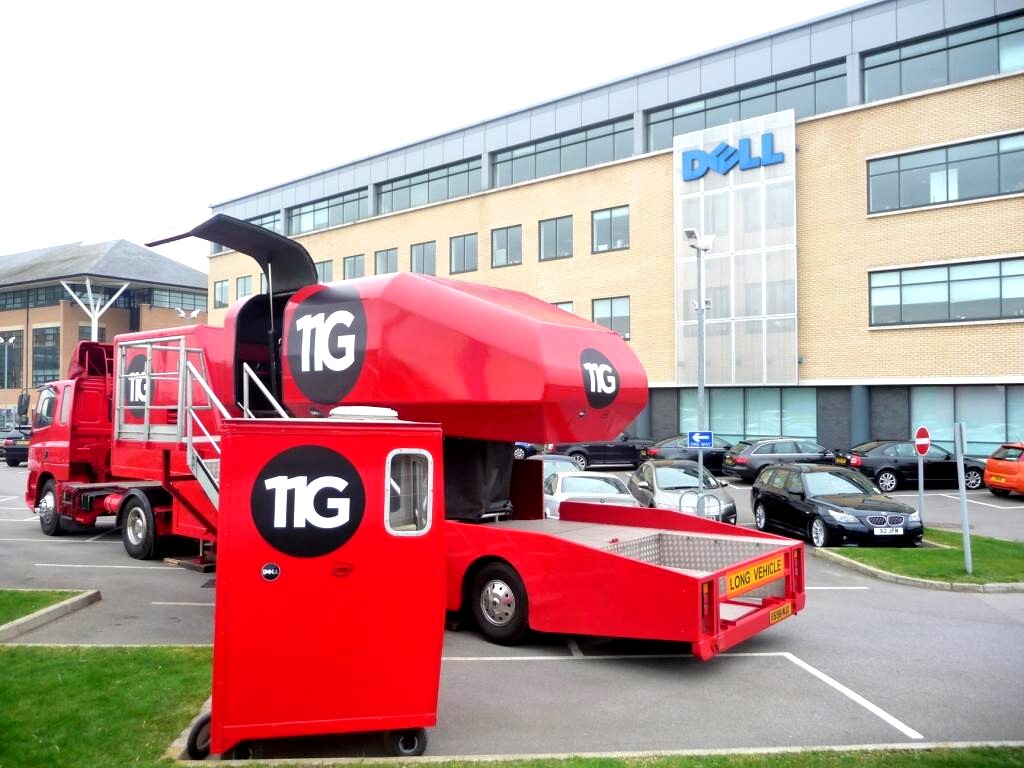 Almost without exception, one of the most universally popular Simulator ride attractions at the many corporate and family fun days we attend every year. Individually seating 17 riders, the Astrojet incorporates a superb Dolby digital surround sound, and the largest screen of any mobile simulator in the United Kingdom by an incredible 20%. It isn't by chance we chose the Astrojet systems over any other. In highly researched opinion, this Astro Jet Simulator offers the most realistic and dynamic ridereproduction. In regular customer research, the most enjoyed ride in same film experience tests!
Our Astrojet Simulators carry the largest library of top grossing simulator experiences in the UK covering many themes for all types of audience.
Handling capacity 220 per hour.
Clients promotional film capability and livery.
Ideal for Corporate fun days, point of sale, product launch, hospitality, conferences and private parties.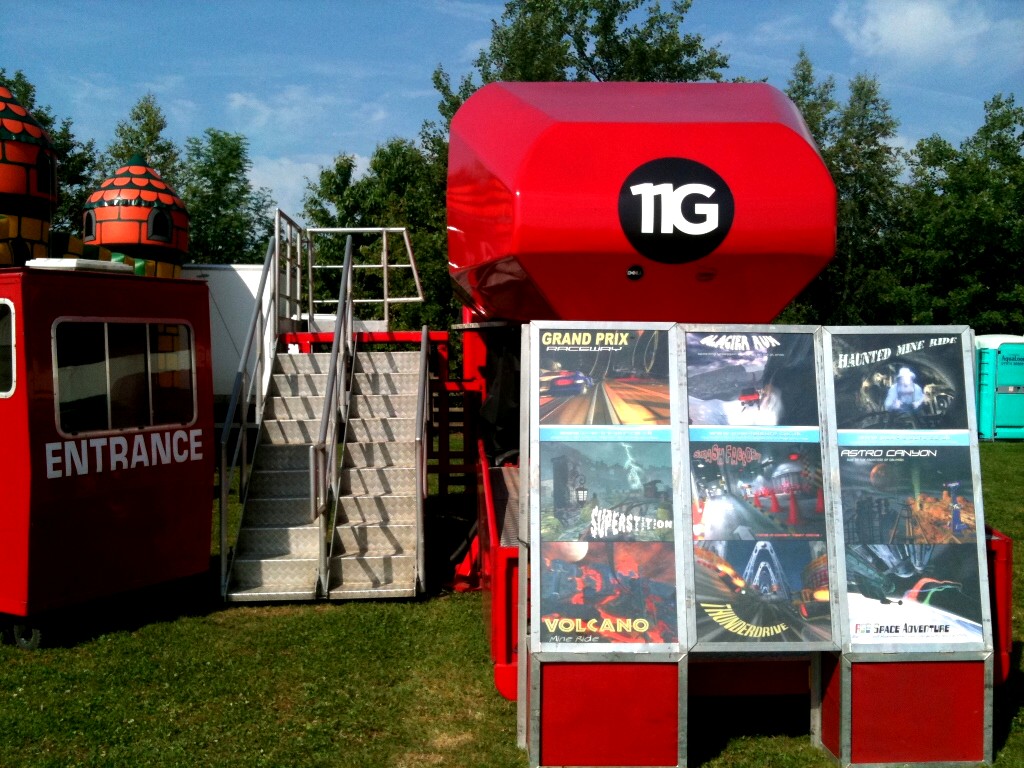 The Astrojet Simulator represents an exciting medium that will keep your guests entertained all day, and provide them with a real talking point with which to remember their day with you.
Technical details
Space required : 14m x 6m
Power supply : 3 Phase 25Kva (Self Contained)
Installation time : 1 hrs
Capacity : Max 17
Max +/- 220 per / hour
Experiences : 12
Use : indoor use or outdoor (3 phase required Indoors)
Price From £ POA
Area: South East – Nationwide
THEMED SIDE STALLS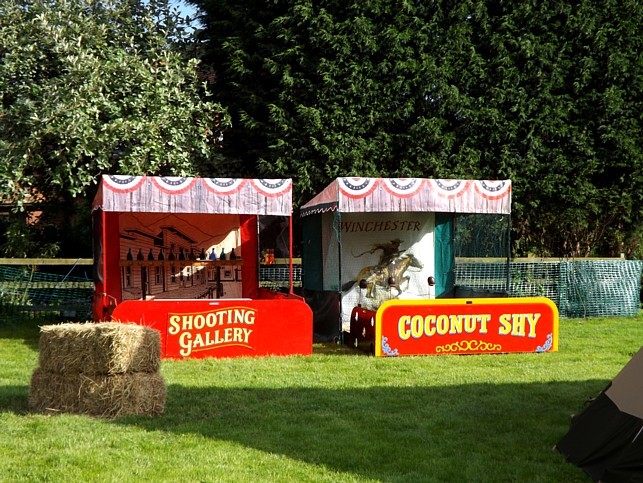 Funfair Side Stalls for hire. Good for adults and children alike, book Fun fair Side Stall games, they will provide hours of fun at any private party, street event, team building event, college ball or corporate function. We supply a great selection of top quality themed side stalls including, Hook a Duck, Shooting Gallery, Tin Can Alley, Coconut Shy, Hoopla, Cactus Lasoo, Cork Shoot, Quickdraw, Candy Floss and Popcorn all available for hire with or without an operator at affordable rates, we deliver nationally and internationally.
All stalls have been especially manufactured to own design using high quality materials.
Being the first company to make our stalls 2.5 square meters, this allows us to install in 95% of all indoor venues.
£5million public liability insurance and a full risk assessment, copies available on request. All electrical equipment supplied has a current PAT test certificate.
Prices From £390.00 per Side Stall plus £40.00 of prizes Toy prizes to be won with every stall
Area: Nationwide
More information Link > Side Stalls
FIRE PERFORMERS – FIRE BREATHERS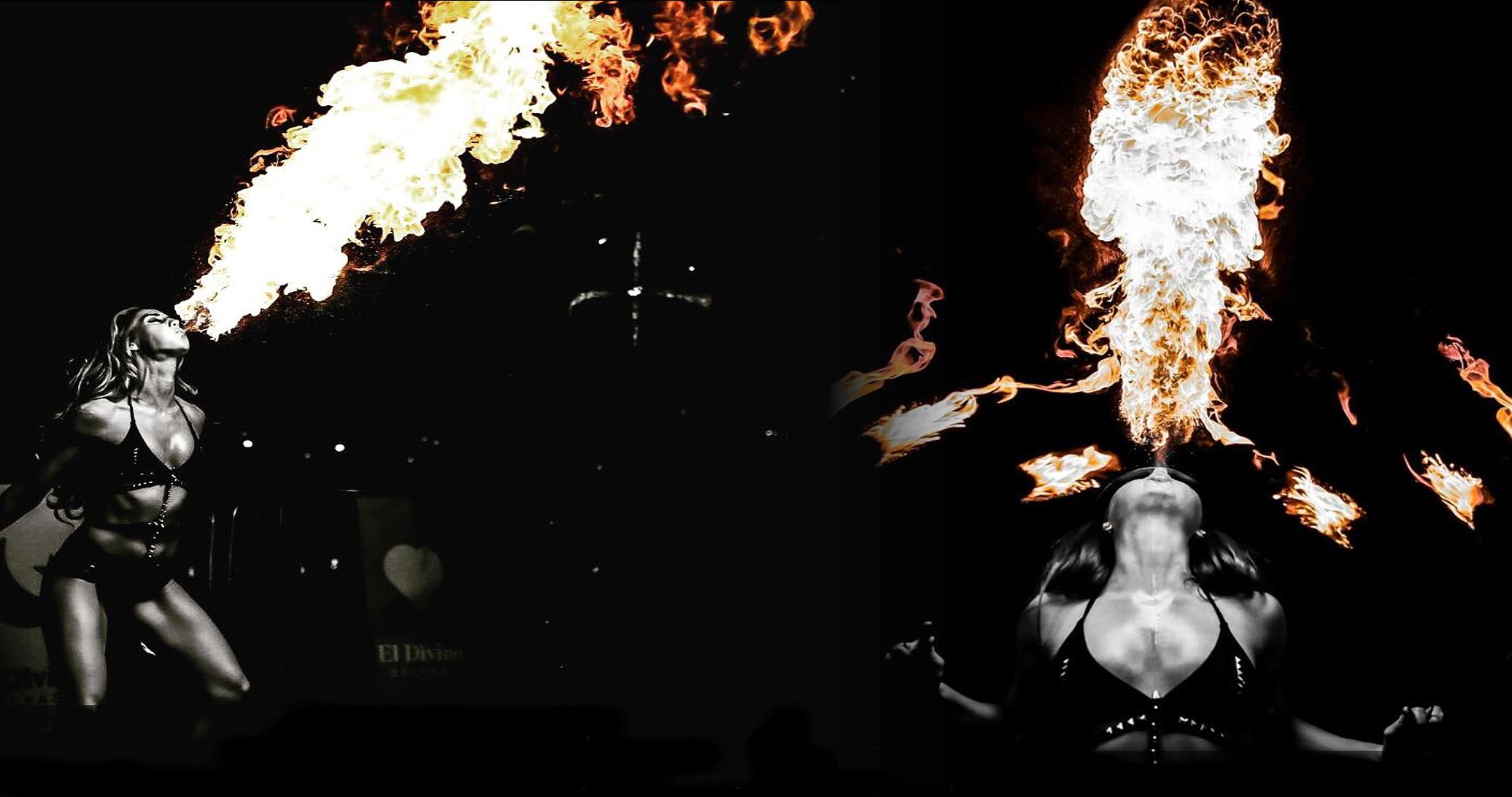 Fire Performers for hire – Fire Breathers
These Fire Breather Performers also known as Fire Dancers and Fire Jugglers are available for hire and are great for indoors or out, Whatever your requirements these Fire Performers will add that "BIG WOW" factor to any occasion.
They combine danger and glamour creating a super hot addition to your event. They offer a variety of shows from snake dancing to jaw-dropping fire shows.
Their wardrobe something of a spectacle itself with exotic stunning costumes.
They can tailor their act to any event from Arabian themed parties, Weddings and Barmitzvah's to Corporate Events and Club Night promotions. When it comes to their set/s duration, they work very hard and either 3 x 10 minute sets or a massive "full on" 25 minute set. They are happy to be flexible and make your night work for you.
Prices From £350.00
Area: Nationwide
More information Link > Fire Performers