Asian Wedding DJs – Bollywood DJ's – Karaoke for hire
Asian Wedding DJs, Bollywood DJ's for hire complete with PA systems, Light Shows, Intelligent Lighting, LED Dance Floors, Uplighters. Available for hire Nationwide. Providing DJ's and Karaoke hire for all kinds of events, from Asian weddings, corporate hospitality events to private parties etc.

Asian Wedding Disco hire, DJ Services and Karaoke Hosts & presenters
Whether it's an Asian Wedding, Bollywood function, Black Tie event, or Private Party…You can choose your own song requests, get to choose how our DJ's will dress, DJ's will dress accordingly , in traditional costume, black tie or casually smart. Whether it's a Standard Size Show with or without special lighting effects including Moving Heads, Projector Screens or a Roadshow with the full works including… Lasers and Intelligent Special Effect Lighting… We supply!
We recognise it's the DJ' task to cater for his audience and thus by the end of the evening, leave you the client and your guests with a feeling of pleasure and total satisfaction.
We will provide you with a Music Menu in order for you to choose your own selection of songs and thus tailor the music to suit. We will also provide you with a Booking Form which also acts as a contract so you are fully protected.
DJ Dipak & Karaoke Host Jean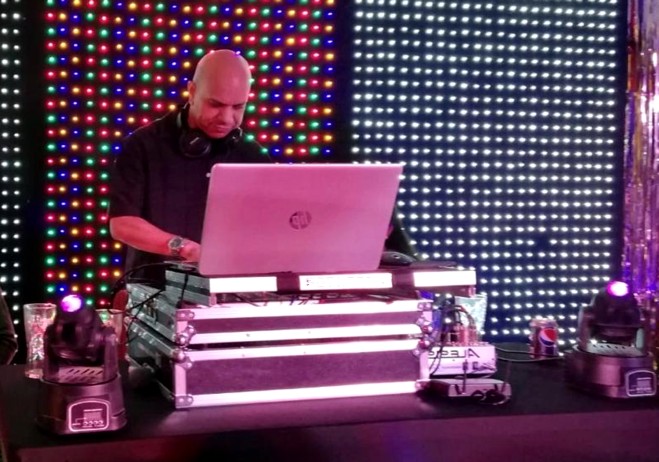 Asian wedding DJ & Karaoke hire Established DJ Dipak and Karaoke Host Jean are perfect for Asian Weddings, Birthday Parties, Hotels, Restaurants and Private Parties.
Dipak has over 15 years experience as a Bollywood DJ
He has played at Asian Weddings, Corporate functions Restaurants, Outdoor events, and numerous private parties etc.
He has a passion with Bollywood music and Garba he's been very popular with the Gujarati community he knows what his audiences want!
After 15 years as a DJ, Dipak has teamed up with Karaoke host and presenter Jean, he's a born natural at interacting with audiences, you'll never find a dull moment when Jean is on the mic singing his heart out, all harmless fun!
They have performed at many top hotels from London to Manchester and are happy to perform across the UK.
Price From £550.00
Area: Midlands – South East – Nationwide
Asian Wedding DJ Ref: S1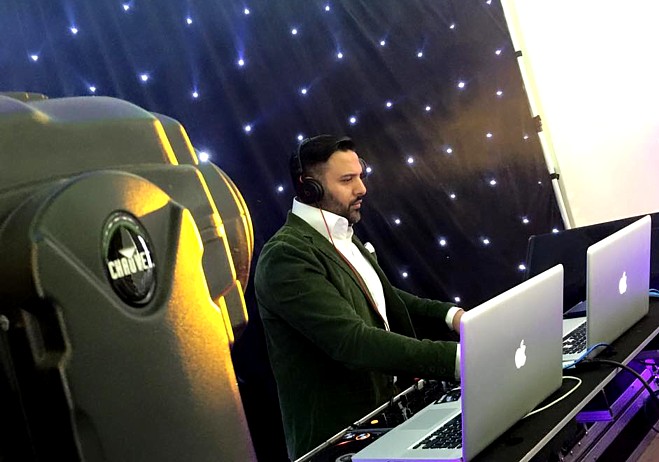 With a reputation stretching as far as Dubai, it's no wonder that this DJ is one of the hottest DJs in Asian music. Since the age of 17, when he bought his first pair of Technic SL 1210's, they enabled him to mix Desi Bhangra and western subtle beats to collaborate a unique style of mixing. Keeping it Desi, with seamless blends. When he is playing, he works with Mr BB to get the crowd hot under the collar on the dance floor. He is currently working with some of the top names in the Asian music industry.
MC (Masters of Ceremony/Mic Controller).
Mr BB certainly knows how to get the crowd going on the dance floor. From making the announcement for your first dance, inviting all friends and family forward, to making it a night to remember. BB interacts with the crowd, with 'Oye Hoye and 'Shava Shava' making the dance floor go 'crazy'.
More Asian DJ's and further information on our sister site Bollywood DJ's
Price From £550.00
Area: South East – Nationwide