Bavarian bands, Oompah bands, Oktoberfest bands, German bands available for Oktoberfest themed parties, German themed events, Oktoberfest functions, Promotions and Private Parties.
Our Oompah Bavarian live bands and entertainers are available for hire, they're extremely professional and will provide a night of 'wunderbar' party entertainment for you and your guests.
Grab your Bier "Ein Prosit …Prost!" Enjoy a fun night of Oktoberfest entertainment…


Bavarian band for hire for your Oktoberfest themed party. This Oompah Band normally perform as a trio but can also provide up to a 5 piece full Oompah band, they will add a bit of German flavour to your Octoberfest themed party. Plenty of audience participation, singalongs, hand clapping, swaying, and thigh slapping involved!
The Bavarian Boys 'Oompah' Party Band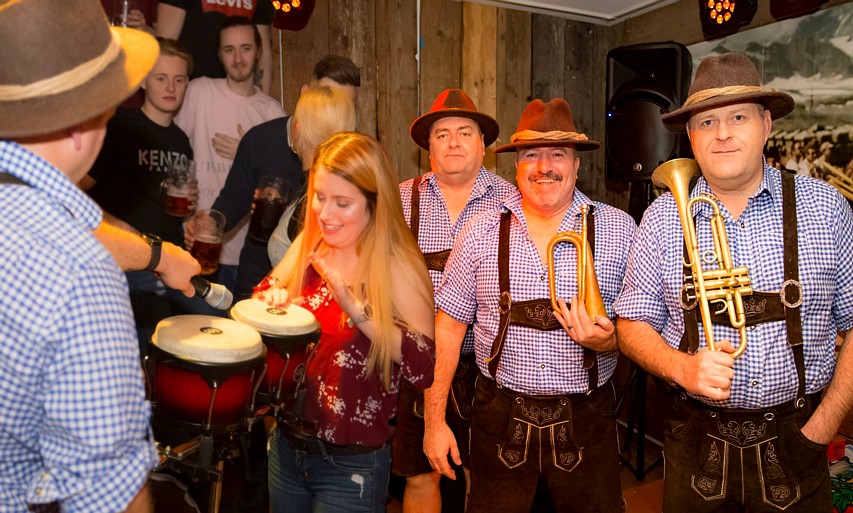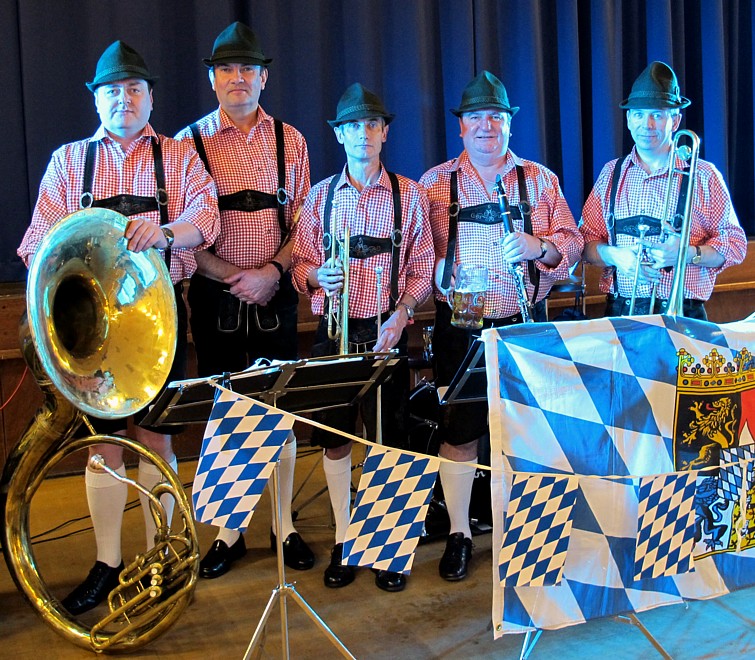 Based in the South/South West, The Bavarian Boys band really can bring fun to your event. Perfect for Oktoberfest themed parties, Wedding receptions and corporate events, the band will cater and entertain your guests with their wit and humour, coupled with great Bavarian music. The band are so experienced at these events, that they judge each function individually, and will tailor the show to suit your guests.
The Bavarian Band's show will include games, audience participation, sing-a-long, and lots of dancing. They will get everyone swaying from side to side in time to the music, just like in traditional Bavarian halls in Germany.
The Bavarian Boys band are so experienced at these events, that they judge each function individually, and will tailor the show to suit your guests.
The 1st set is traditional Bavarian music, with a lot of audience participation! Plenty of hand clapping, swaying, and thigh slapping involved!
The 2nd set is the "party set" to get everyone up dancing. This set includes more audience participation, games. & dancing classics such as 500 Miles, Delilah, Sweet Caroline, Daydream Believer, YMCA, Hey Baby, Amarillo, Country Roads, & Wipeout. The final number is always New York New York which brings the evening to a rousing finale.
5-piece band – clarinet/front man, trumpet, trombone, bass and percussion.
6-piece band (optimum line-up) – as above plus an extra person who will be out amongst the audience going from table to table getting everyone clapping & joining in
Price From £850.00
Area: South West – Nationwide
Ask to see their Testimonials!
Oktoberfest Party Band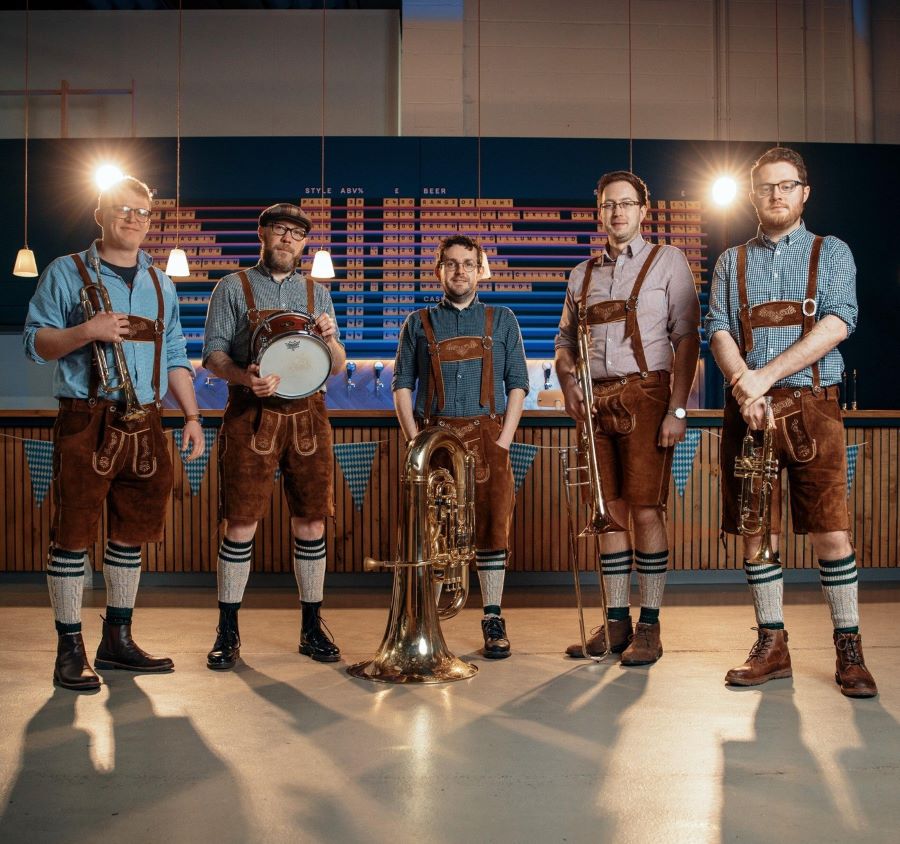 NEW! Oktoberfest band, perfect for Oktoberfest events and Oktobefest parties, book our "oompah" band for your Oktoberfest themed party entertainment. They're the perfect German Bavarian band for your Oktoberfest function. Traditional German band singing songs like you have never heard before. Their hilarious frontman will ensure that your guests are entertained all night long. Their sets include lots of singing, thigh slapping, swaying and dancing.
The band members are all world class musicians and regularly appear on TV and radio.
Between the band members they've probably played at nearly every major music Oktobertest festival in the UK.
Audience participation at it's best!
Price From £1700.00 (5 piece)
Area: North – Nationwide
Bavarian Brass 'Oompah' Party Band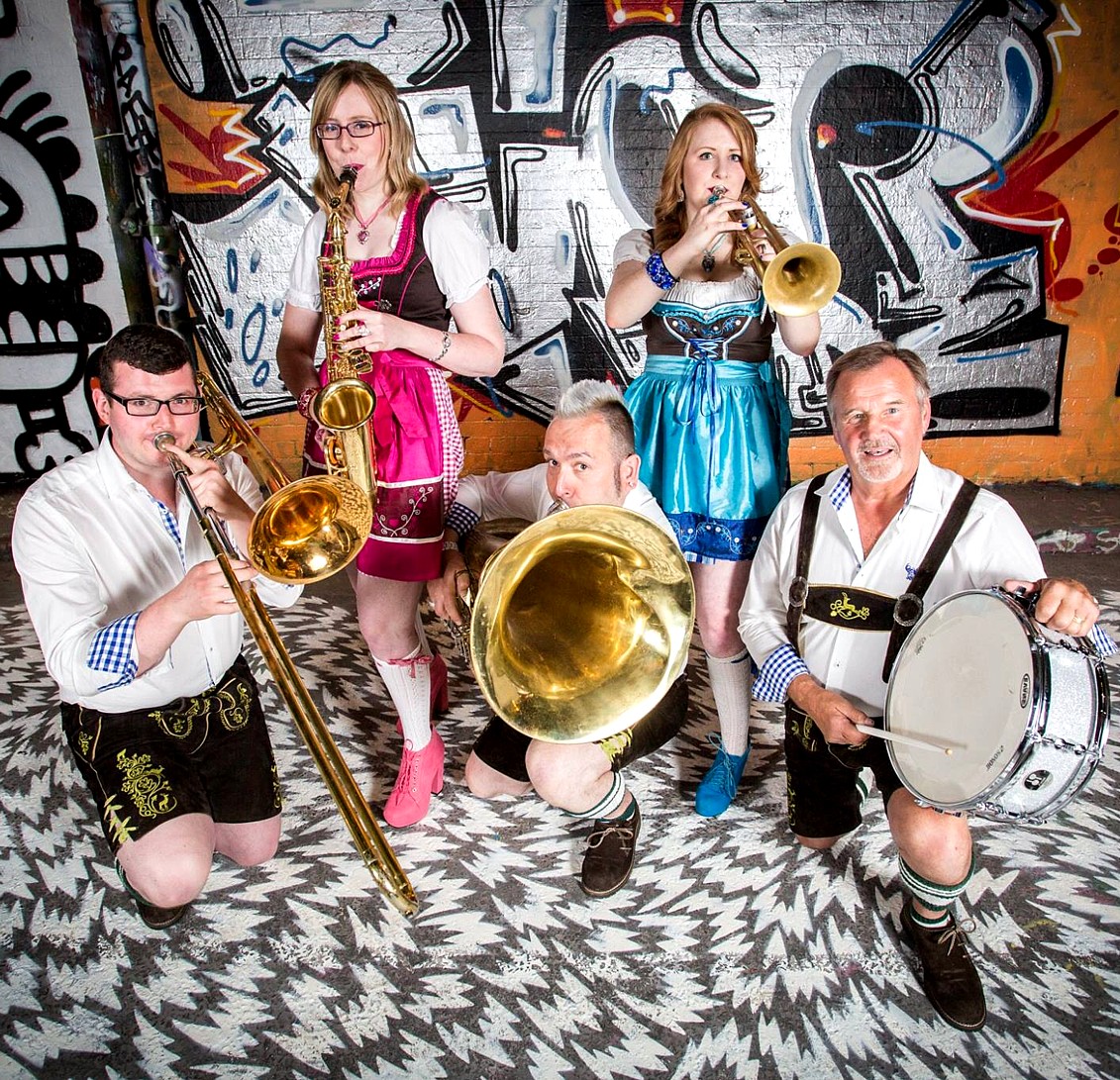 Oompah band for hire. The band travels nationally and internationally for Octoberfest events and parties, product launches and beer festivals. Dressed as a traditional Bavarian band, in Leiderhosen with waistcoats and of course the Tyrolean hats, the band can add that classic Bavarian soundtrack to any event performing the traditional polkas, marches and waltz's from Germany and Austria.
The Band can play as either a static band or as a strolling band being able to entertain your guests or clients in areas of the venue. Music for your Oktoberfest themed event where audience participation is a must!
The band can also provide that extra "Oompah" to your Oktoberfest event or Bavarian night with non-stop participation for the partygoers guided by their front man.
This Bavarian-styled band performs the traditional music as heard in the various festivals in Germany, and can perform all the music for dancing, swaying, clapping, singing and of course…..drinking!
The night also includes light-hearted games and competitions for your guests and clients with prizes to be won.
So if you're looking for a traditional styled Bavarian "Oompah" band or live music for your Oktoberfest themed event then look no further!
Price From £750.00 (5 piece)
Area: South East – Nationwide
London Based Bavarian Band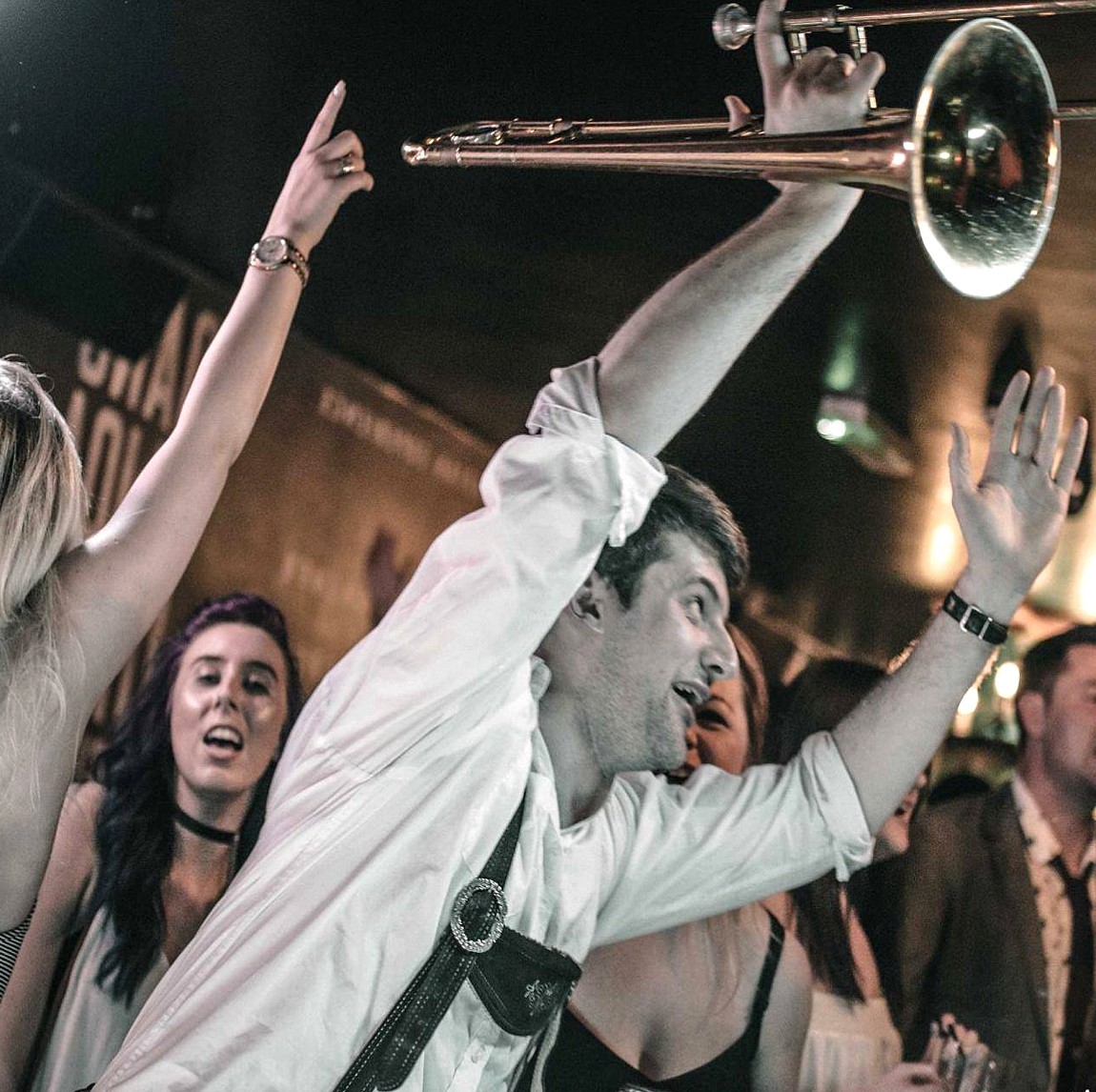 London based Oompah band for hire.This band offers 4-7 piece and have been an established German oompah band (Bavarian Band) since 1978. The band uses only first class professional musicians and is based on a traditional Bavarian band consisting of 2 clarinets, trumpet, trombone and tuba.
This Bavarian band are one of the countries most successful Bavarian bands (German oompah bands) and have played all over the United Kingdom, their main strength being "German Bier Keller" or beer cellar nights.
They have a vast repertoire of both traditional and popular German music, as well as English sing-along tunes. There are vocals in both English and German and they play in traditional German Lederhosen Costume. Should it be required the band can be augmented to a seven piece by adding accordion and drums to the five piece to produce a stronger sound while still keeping the authentic Bavarian feel.
They have performed in Germany, Italy, The Channel Islands, Ireland and nationwide in England. They have performed at many venues around the world including Harrods Store, Universities, The Royal College of Music, The Royal Netherlands Embassy, Battersea Bier Fest and the National Caravan Exhibition. They have appeared on numerous TV shows including Never Mind The Buzzcocks and were in the films "Photographing Fairies" and "Weather in the Streets". They have also recorded on the Olive Branch Label.
Price From £800.00
Area: London – Nationwide
Oktoberfest Meet and Greet Girls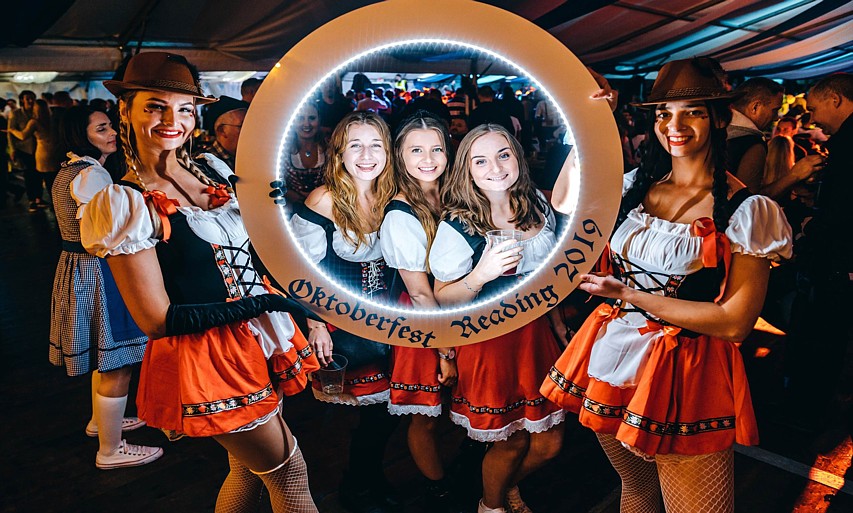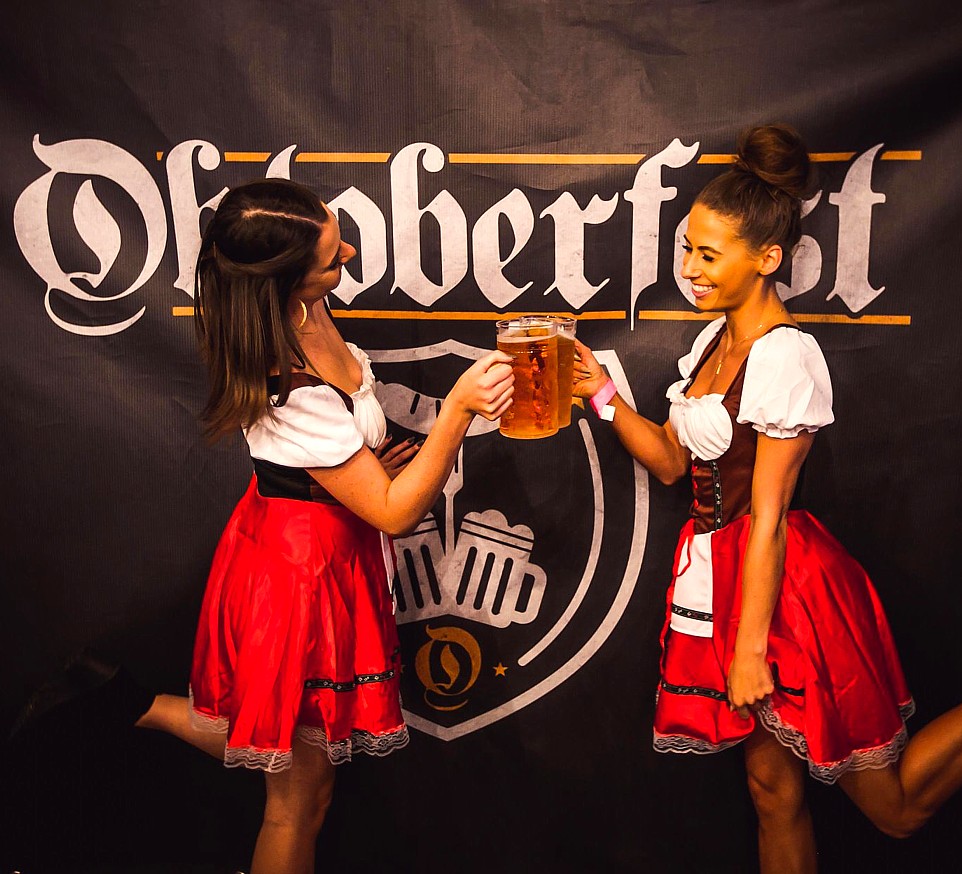 Hire our Oktoberfest meet and greet girls, our Oktoberfest girls will meet and greet your guests as they arrive at your event, they can then show the guests to their tables and assist with pouring or handing out drinks. Our Oktoberfest girls are perfect for Bavarian Oktobefest themed parties and German themed events. Some of our Bavarian Oktoberfest girls will also dance alongside Bavarian Oompah bands or on their own to high quality backing tracks
Price From £375.00
Area: Nationwide
OKTOBERFEST THEMED STILT WALKERS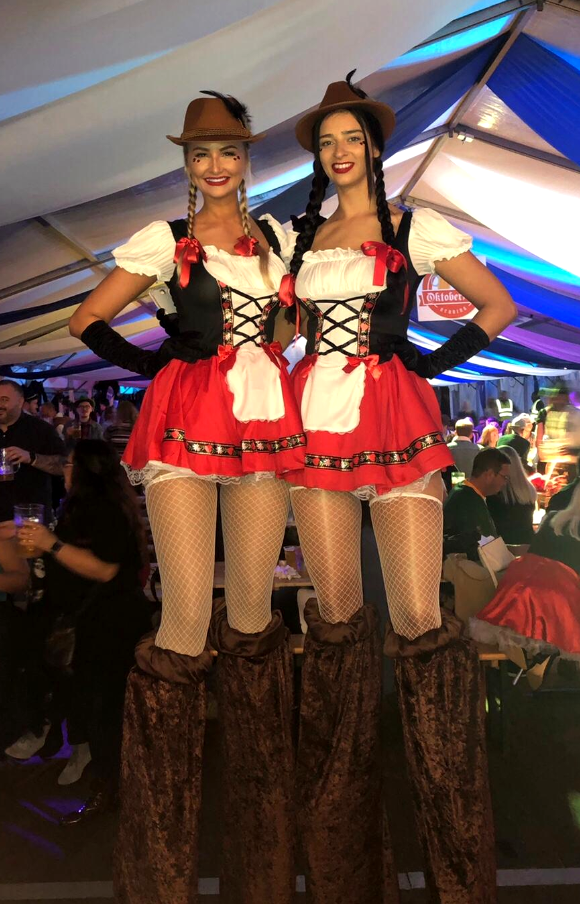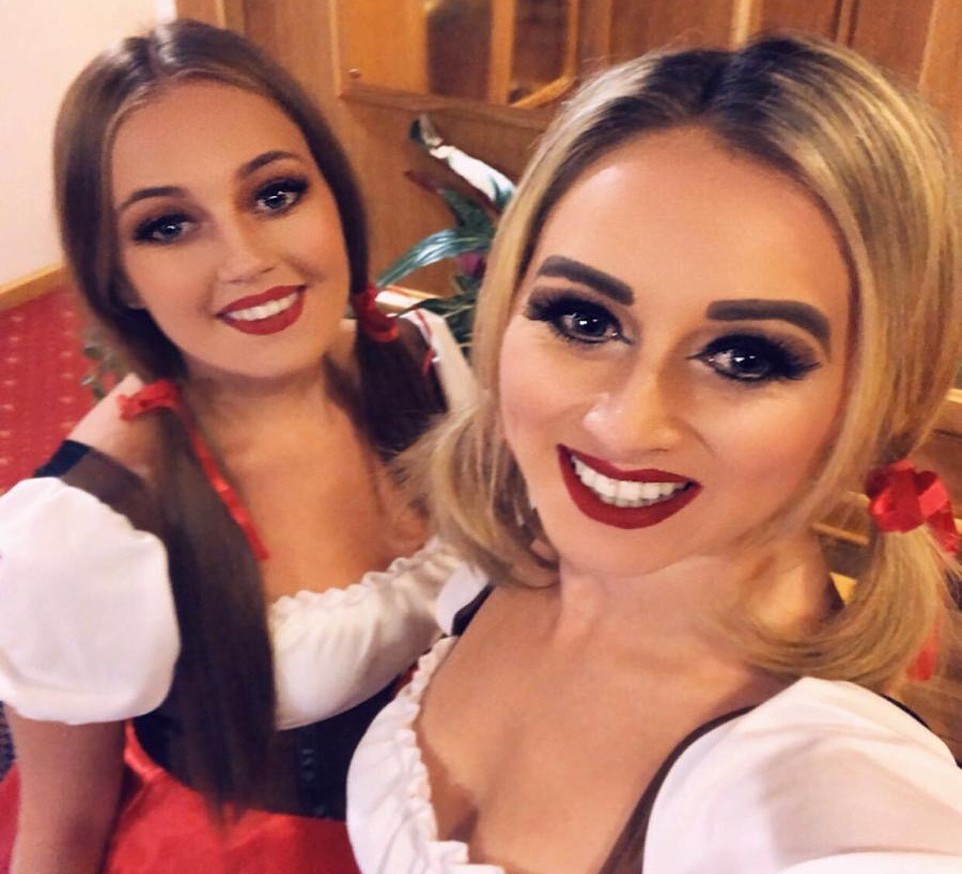 Add a bit of German Culture to your event, book our Oktoberfest Stilt Walkers, perfect for meet and greet, our Oktoberfest Stilt Walker girls will meet and greet your guests as they arrive at your event, they can then show the guests to their tables. Our Bavarian Stilt Walkers will mix and mingle amongst guests and pose for photos ensuring your guests can take home a very special memory of their Oktoberfest party.
Our Oktoberfest girls are perfect for Bavarian Oktoberfest themed parties and German themed events.
Price From £450.00
Area: Nationwide
OKTOBERFEST THEMED SIDE STALLS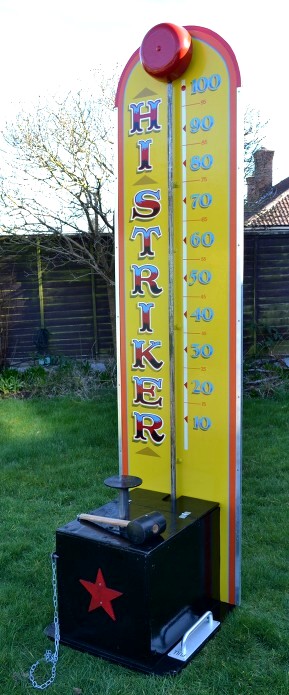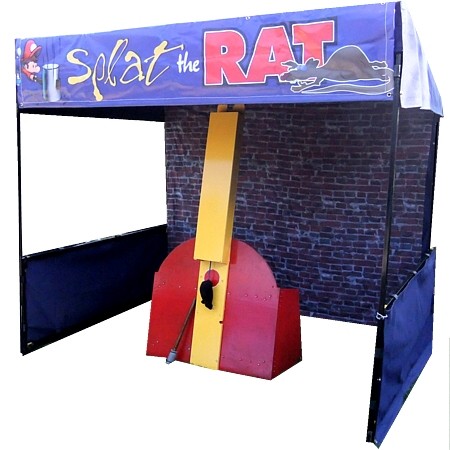 Funfair Side Stalls for hire. Good for adults and children alike, book Fun fair Side Stall games, they will provide hours of fun at any private party, street event, team building event, college ball or corporate function.
We supply a great selection of top quality Oktoberfest themed side stalls including, Hook a Duck, Shooting Gallery, Tin Can Alley, Coconut Shy, Hoopla, Cactus Lasoo, Cork Shoot, Quickdraw, Candy Floss and Popcorn all available for hire with or without an operator at affordable rates, we deliver nationally and internationally.
All stalls have been especially manufactured to own design using high quality materials.
Being the first company to make our stalls 2.5 square meters, this allows us to install in 95% of all indoor venues.
£5million public liability insurance and a full risk assessment, copies available on request. All electrical equipment supplied has a current PAT test certificate.
Prices From £390.00 per Side Stall plus £40.00 of prizes Toy prizes to be won with every stall
Area: Nationwide
OKTOBERFEST THEMED CASINO
Oktoberfest Casino for hire. We provide all the Bavarian fun, excitement of a Oktoberfest themed Casino but without the danger of losing real money!
This risk-free gambling is purely for fun & thrills, the stakes are a prize of your choice.
So let us help make your event a truly memorable occasion!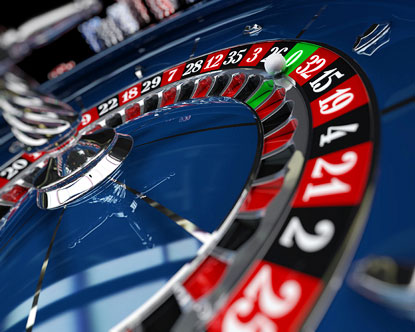 We will transform your venue into a sophisticated Oktoberfest Casino with our genuine high quality, fully equipped casino tables. Our highly trained professional and friendly croupiers are happy to advise and explain the rules of the games. They will ensure your guests feel comfortable and enjoy the experience whether they are experienced or first time players!
Our Casino tables are authentic, original sized and are made of polished wood, and they come complete with professional croupiers performing chip skills
Prices From £290.00 for one table
Area: Nationwide
More information Link > Casino
OKTOBERFEST THEMED PROPS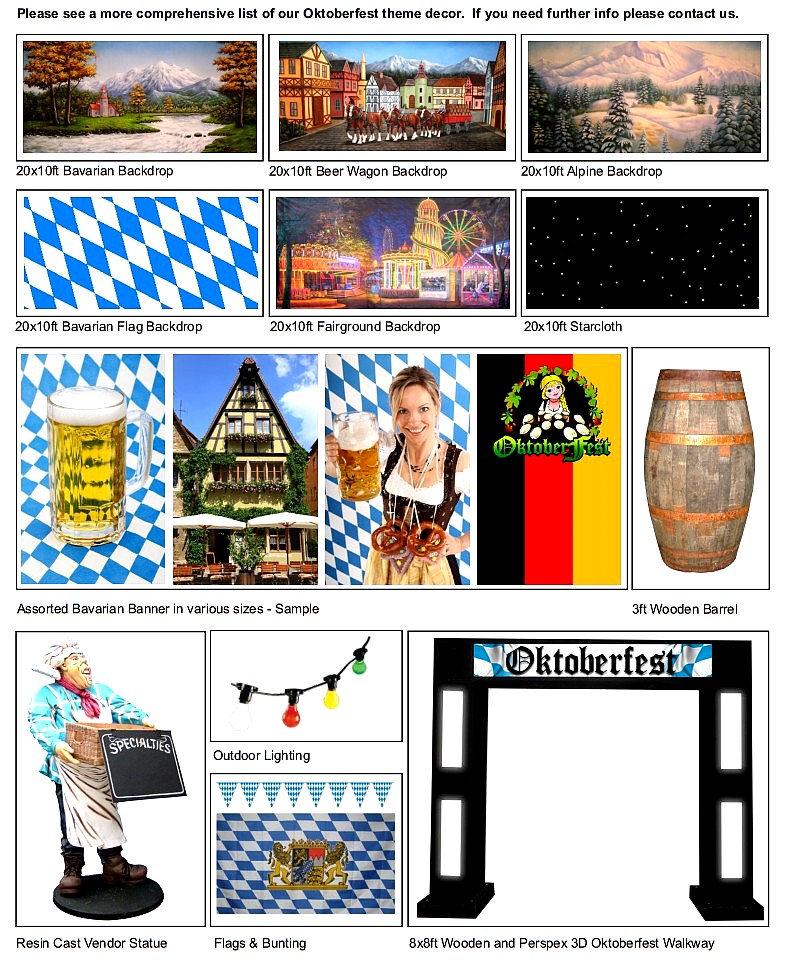 Click on image to enlarge
Oktoberfest Themed Props and Backdrops for hire.
TYPICAL PACKAGE 1
20x10ft Beer Wagon Backdrop
20x10ft Bavarian Backdrop
20x10ft Alpine Backdrop
20x10ft Fairground Backdrop
5x8ft Bavarian Flag with Beer Stein Banner
5x8ft Pub Frontage Banner
5x8ft Oktoberfest Banner
5x8ft Bavarian Flag with Waitress Banner
TWO x 6ft Flocked Alpine Trees
THREE x 3ft Wooden Barrels
Lighting to light backdrops and props
Rigging for Backdrops
Rigging for Banners
Delivery
Staff to setup and remove
TOTAL FROM £1180.00 + VAT
TYPICAL PACKAGE 2
20x10ft Beer Wagon Backdrop
20x10ft Bavarian Backdrop
20x10ft Alpine Backdrop
20x10ft Fairground Backdrop
5x8ft Bavarian Flag with Beer Stein Banner
5x8ft Pub Frontage Banner
5x8ft Oktoberfest Banner
5x8ft Bavarian Flag with Waitress Banner
8x8ft Wooden and Perspex Oktoberfest Walkway
8xft Wooden and Perspex Bar
FOUR x 6ft Flocked Alpine Trees
TWO x 6ft Flame Lights
THREE x 3ft Wooden Barrels
Lighting to light backdrops and props
Rigging for Backdrops
Rigging for Banners
Delivery
Staff to setup and remove
TOTAL FROM £2200.00 + VAT
SISTER COMPANIES