Virtual Entertainment Christmas, Santa message online, interactive entertainment during lockdown, Covid-19 (coronavirus) book a wide range of Christmas entertainers, Christmas entertainment, and Father Christmas online for your virtual online Christmas party. Christmas Entertainment during Lockdown and Covid-19 – Coronavirus. All you need is a computer/laptop (or Ipad/Iphone) and Zoom or Microsoft Teams, Google Meet, WebEx, BlueJeans, Hopin or StarLeaf, either of these will do.
VIRTUAL ENTERTAINMENT – SANTA MESSAGE ONLINE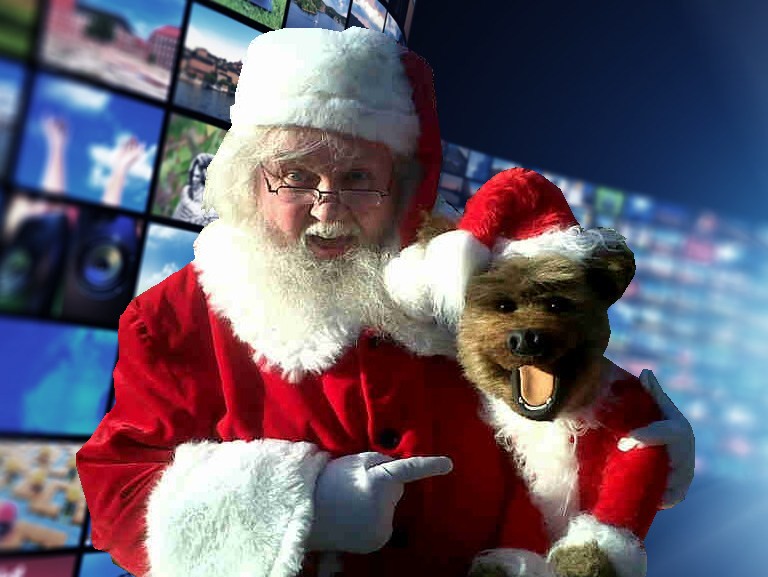 ONLINE VIRTUAL FATHER CHRISTMAS | VIRTUAL CHRISTMAS ENTERTAINMENT HIRE | ZOOM ONLINE CHRISTMAS
Virtual Father Christmas Online | Santa Online Personal Messages
You can book either a live video call from Father Christmas for your family.
Or a pre-recorded video call from Santa personalised for your child.
LIVE VIDEO WITH FATHER CHRISTMAS (SANTA CLAUSE)
Who's that calling children, could it be Father Christmas? Yes, he is here! His red shiny coat and white beard perfectly combed. He always looks his best on an online zoom call. But he is known for having a hot chocolate and a mince pie at all times. Maybe you will spot them on your Zoom online call?
Book a 15 minute slot for you and your family to do a special and unique live video call with Santa. This will truly make your child's Christmas a magical one.
Santa will speak with all the children individually, share jokes and tell a Christmas story in the 15 minutes. Our elves as for no more than 1 family per video so that Santa Clause can make sure he has time talking to each of them.
Upon booking, you will be sent a form to fill in to allow Father Christmas to tailor the experience for your family.
You can also choose to add on a gift which can be posted to you from Santa.
A live video session costs costs less than you think for up to 1 family to attend.
PRE-RECORDED VIDEO FROM SANTA
What is a pre-recorded video from Father Christmas?
HO HO HO. Let's get Santa visiting everyone this Christmas, and with a personalised video means nobody will miss out!
What is a personalised video? It's a video created in Father Christmas's home, made by Father Christmas (Santa Clause) himself. Father Christmas is sitting in a big, old wooden chair and talks to your children and loved ones. He calls them by their names asking questions such as, how they are feeling and congratulating them successes this year. Online Santa goes on to tell a wonderful enchanting Christmas story. Your personalised video is sure to amaze your family.
To make the message even more real, Father Christmas will refer to child's daily life routine, for instance "I know you can play piano like a professional!" Each child will feel acknowledged and special.
HOW IT WORKS
Father Christmas and his little Elves are working very hard to get Christmas ready and are excited to see everyone all over the world.
You will receive your personalised video by email. It will be in the form of a link which you can click and download and play.
You can download the video to your computer or laptop and keep it for later.
Your video message will be 100% unique to your family. Father Christmas will greet the children personally. The whole process is very simple and will only take you a few minutes to organise, but the joy and happiness will last longer than for just Christmas. His Elves check every one to make sure it's just perfect before we send it to you. Book in for your special Christmas message from Father Christmas Today.
PERSONALISATION
How can you make your personalised video message even more unique and special? Add to it addressee's name, a recommendation and a personal comment from Father Christmas.
You will be sent a detailed form so you can make sure your video is perfect for your children/family.
DELIVERY
You will get a digital video sent to you online.
Videos pre-ordered will be delivered by the 6th of December.
If you are ordering after the 3rd December, then you can expect your delivery within 7 days of ordering.
Any video ordered after the 16th December, will all be delivered by the 23rd of December.
Final order date for videos will be the 20th December.
Price From from £ POA
Area: Nationwide